Categories
From large business to start-up, professional services to manufacturing and from innovation to community support, there are 14 categories to choose from. Entrants are able to apply for all relevant categories with the winners chosen by a panel of leading industry experts.
Tips for applying:
All categories will ask for standard information including business name, contact details, turnover, length of trading and how the business is striving to become more sustainable and support its people to achieve its goals. When writing their application, entrants should identify how their business tackles challenges, identifies growth opportunities, increases productivity and outline what sets them apart from their competitors.
Please note, judges will be looking for different details or supporting information based upon the category being applied for. Entrants should read the below criteria carefully and ensure they include all requested information in their submission.
Third Sector Business of the Year
Open to charities and not-for-profit businesses of any size demonstrating a strong commitment to make a difference. Entrants should convey how they support service users through innovation, operational efficiencies and what plans are in place to grow.

Excellence in International Trade
Sponsored by

Celebrating the international trade achievements of the region, this award recognises a business' strengths on the international stage. Entrants should detail quantifiable international trading activity, responses to barriers and approaches to growth through importing or exporting activities.

Excellence in Professional Services
Celebrating the excellence of the region's professional service sector and open to businesses demonstrating strong performance and excellent customer service. Entrants should highlight how the businesses' values and goals drive service and growth alongside any plans for expansion or increasing market share.
Excellence in Manufacturing & Engineering
Sponsored by

This award recognises companies of all sizes who excel in manufacturing or engineering performance. The judges will be looking for evidence detailing of business growth, plans for expansion and how processes and strategy drives productivity and innovation.
Excellence in Tech & Innovation
Sponsored by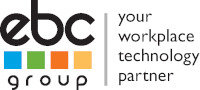 This award celebrates businesses whose products, services or operations have been transformed through innovation or the application of new technology which enhance productivity and enable growth.

Excellence in Diversity & Equality
This award is open to all businesses demonstrating a consistent and successful commitment to promoting and celebrating the diversity and inclusivity of its workforce and supports the diverse communities of the Black Country.

Black Country Business Person of the Year
Sponsored by

Celebrating business people who demonstrate a high degree of leadership within their business and the region. Entries should summarise the individual's background and how their skills, acumen and leadership style contribute to the success of their business or sector. Individuals can nominate themselves or the entry can be submitted by somebody working with the nominated individual.

Business Commitment to the Community
Open to any business of any size and sector who demonstrates strong commitment to supporting the community through schemes or activities which make a positive difference to the lives of others. Entrants should outline how the values of the businesses drive its CSR response, highlighting the work it has been involved in and the impact this work has had on the communities it supports.

Outstanding Support to the Armed Forces
This award is open to any business who plays an active role in supporting the armed forces community through activities such as a demonstrable commitment to employing ex-forces personnel, reservists or family members of those serving alongside other endeavours which provide a vital link between business and the armed forces.

Marketing and Communications Campaign of the Year
Recognising a campaign which has generated significant value or impact for the entrant. Entrants should outline the challenge the business faced and how the campaign responded to this by highlighting campaign strategy, tactics and results across audiences selected, planning, platform choice, performance monitoring and ROI.

Large Business of the Year
Celebrating the contribution made by large businesses to the Black Country and UK economy. This award is open to any business employing more than 51 fulltime employees and demonstrating exceptional strategic leadership, performance or growth, commitment to customers, and any plans for future expansion or innovation.

Small Business of the Year
Open to businesses employing fewer than 50 fulltime team members, this award is for businesses demonstrating how their business plan and strategy enables consistent growth, excellence in the markets it operates within / expand into new markets.
Start-Up Business of the Year
Sponsored by

Open to businesses and entrepreneurs trading for fewer than 24 months and able to demonstrate how their vision, passion and values have helped to lay the foundations for their new enterprise and respond to customer needs, and able to show what plans they have to grow the business over the next 12 months.

Family Business of the Year
Sponsored by

This award is open to businesses of all sizes, operating in any sector, that is family owned and actively managed by members of the family. Entrants will need to demonstrate how the business has grown, plans for the future alongside how they are preparing the next generation to maintain family ownership and how the values of the family contribute to the business' success.

DON'T MISS OUT Sign up to receive alerts and information about the Business Awards