Manufacturing Links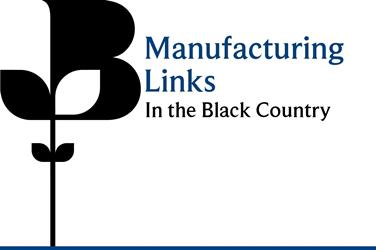 Manufacturing Links is a group designed to specifically meet the needs of member Small to Medium manufacturing companies. They run quarterly events that are held at SME manufacturer sites or at the venues of providers who support the sector, with the format and agenda being upon decided by a steering group of manufacturers. These events are free to Manufacturers and only manufacturing companies are eligible to attend, unless specifically cleared by the steering group. Please note that these events are limited to 40 places.
The aim of Manufacturing Links in the Black Country is to:
Share local knowledge with like-minded manufacturers

Learn of any funding opportunities

Discuss hot topics

Brainstorm new ideas

Steering Group:
Stephen Lane (Chair)
Rimstock Plc
slane@rimstock.com
Ian Wiles
Ace Forming Ltd
ian@ace-forming.co.uk
Ian Clarke
Clarke Controls & Distribution Ltd
ian@clarkecontrols.co.uk
Karen Hughes
Harco Engineering Ltd
karen@harcoeng.co.uk
Martin Dudley
Thomas Dudley Limited
mdudley@thomasdudley.co.uk
Neil Woodhall
Mason Metals
nw@masonmetals.co.uk
Allan Jones
Yeoman Pressings Ltd
ajones@yeomanpressings.com
Please click here to see the full listing of upcoming Manufacturing Links events.

For more information on Manufacturing Links please contact the Chamber on 0330 024 0820 or email.


Construction Connections Black Country Chamber of Commerce aims to actively engage with the construction companies and suppliers within the local area in order to determine how we as a Chamber can be best positioned to provide assistance and growth to the sector.
Construction Connections have bi-monthly events for those involved within the construction sector and associated supply chain, which aim to share best practice and offer insight on topical issues. These breakfast events will explore opportunities and discuss a wide range of topics, as well as examining future trends and potential within the Black Country and West Midlands area for those involved within the construction supply chain.
Please click here to see the full listing of upcoming Construction Connections events.
If you would like more information on Construction Connections please contact the Chamber on 0330 024 0820 or email.