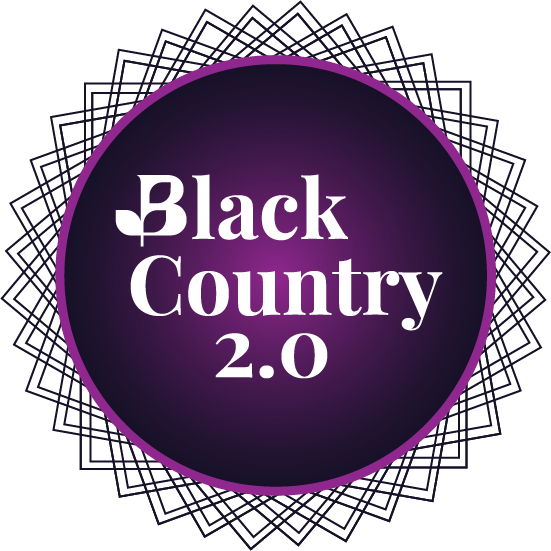 Black Country Economic Business Conference
With a legacy stretching across two centuries, the Black Country Chamber of Commerce has been supporting businesses across Dudley, Sandwell, Walsall and Wolverhampton for generations. In response to the unique challenges the business community has experienced during the last two years, the Chamber launched its biggest ever campaign, Black Country 2.0 to help those doing business in the region today to navigate the end of the Brexit transition period, the COVID-19 pandemic and the worst economic downturn on record. At its heart, Black Country 2.0 is about rebooting, rebuilding and enabling the business community to rebound.
Thursday 11th November 2021 | 09:30 - 13:30 | Hybrid event (Wolverhampton Racecourse and online)

This conference will be a blended virtual and in-person conference featuring keynote speakers, Q&As and presentations from business leaders. These speakers will explore the progress the region has made following the disruption caused by COVID-19 and Brexit. We will consider successes and best practices in this new trading landscape and set the focus for future economic prosperity.
The full speaker line-up will be announced closer to the time along with opportunities for businesses to get involved.
FIND OUT MORE AND BOOK YOUR PLACE HERE
Rebooting, Rebuilding, Rebounding the Black Country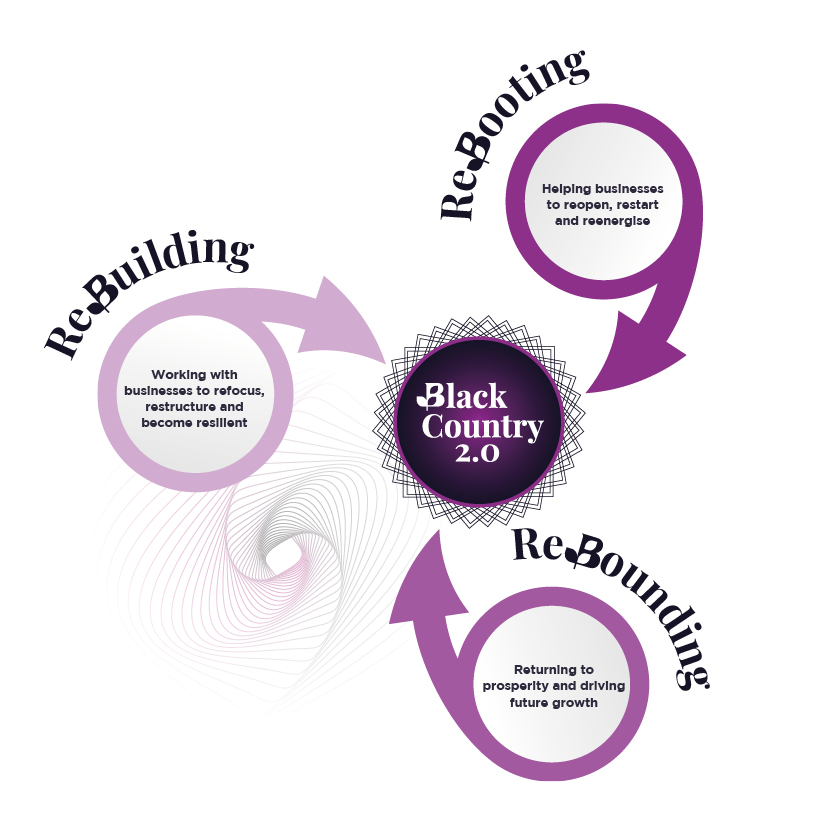 In 2021, the Black Country economy and local businesses are facing significant pressures from a number of factors. Last year saw significant disruption to how we live and do business with COVID-19 continuing to overshadow many plans and operations for some time to come. For businesses throughout the region, the impact of the COVID-19 emergency is taking place during a period when the post-Brexit trading landscape is shaping around us.

For two centuries, the Chamber has been helping firms of all sizes and sectors to overcome obstacles that limit growth and productivity. Our economy now stands at an important crossroads. Black Country 2.0 - the Black Country Chamber's largest business support campaign - will frame all of the activity and support services over the next 12 months and into 2022 as we help businesses to navigate these challenging times.
To learn more about the Black Country 2.0 campaign and how you can get involved, visit our page here.

Sorry, no events have been found for the selected category.
DON'T MISS ANY FUTURE EVENTS Subscribe to our mailing list
Latest News
04 July 2022
Albert Jagger Limited is celebrating 135 years of business!