Credit Insurance by Parker Norfolk and Partners (PNP)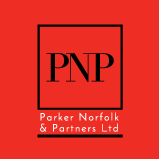 Credit Insurance allows you to remove substantial risk whilst helping you to understand the financial, political and payment risks associated with trading in new and unknown territories, Parker Norfolk & Partners understand the devastating effect on businesses following customer insolvency or failure to pay. Importing and exporting involves risks.
Exporters run the risk of buyers failing to pay for goods, while importers may risk paying but never receiving goods.
Due to language barriers and the diversity of foreign law, it can be difficult to resolve disputes efficiently and economically.
To remove some of the risk when exporting, Black Country Chamber of Commerce has partnered with Parker Norfolk & Partners (PNP) to bring the members a Credit Insurance offering.
BENEFITS
• Allows your business to grow into new markets whilst covering your risks.
• Assists with the local collection of payment.
• Opportunity for UK companies to become more competitive by offering their overseas customers better credit terms.
• PNP offer a free consultation for those interested in British or international credit insurance.
GET IN TOUCH
If you want to find out more about Chamber Credit Insurance for your business or book your free consultation, please firstly get in touch with the Black Country Chamber membership team via membership@blackcountrychamber.co.uk or call 0330 024 0820.