The Chamber Patron Group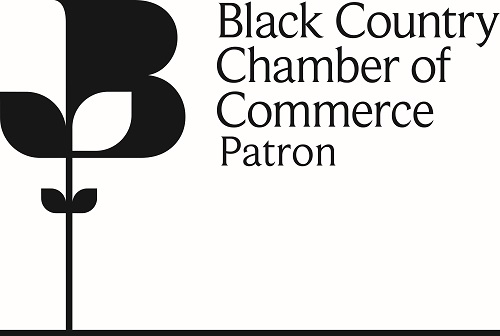 The Black Country Chamber of Commerce is a business support organisation that is committed to the growth and development of our members. We are a not-for-profit membership organisation providing support to businesses throughout Dudley, Sandwell, Walsall and Wolverhampton. Owned by our members, we are passionate, focused and committed to their success.
Becoming a Chamber Patron is the most exclusive business opportunity our Chamber provides. It is designed for a limited Group of companies who have a strong association with the Black Country Chamber of Commerce, to work in partnership with us and enhance their profile locally to the benefit of our wider membership.
It demonstrates your commitment to supporting local businesses and positions your company as a key Black Country Chamber of Commerce member.
The Chamber Patron Group offers the following benefits:
Branding & Awareness - Inclusion in all Chamber publications, including the Chamber member diary. Priority, where appropriate, is given to Chamber Patron members for quotations required for the local media. Special Chamber Patron "Connect" meetings, giving you the opportunity to meet the key people from your fellow Chamber Patrons. A schedule of a bi-monthly/quarterly marketing activity will be agreed to ensure all benefits are utilised throughout.
Use of Your Corporate Logo - A Chamber Patrons listing displayed in the Chamber Reception. Your company logo and profile on the Chamber website with a hyperlink to your own website, on the contents page of each quarterly Prosper business magazine and inclusion on the delegate lists for Chamber Events.
Prosper Magazine - Chamber Patrons are guaranteed an editorial piece in each Prosper magazine along with guaranteed editorial in the four pages in the Express & Star business pages each quarter.
Chamber Update News - We encourage Chamber Patrons to submit editorial for the news page of the Chamber website on a regular basis.
Chamber PassPort Events - Your corporate logo is printed on the back page of the delegate list at each standard event. If your company is in attendance your corporate logo is also printed on the front page of the delegate list.
Chamber Annual Exhibition - A complimentary exhibition stand space and your first choice of stand position.
Chamber Annual Awards Dinner - A VIP invitation on an exclusive Chamber Patron table.
Social Media Activity - A continuous social media campaign is available to all Chamber Patrons.
Your Dedicated Patron Contact - The Head of the Chamber Patron Group, with direct access to the Chief Executive's office, will work with you to help create brand awareness.
"The University of Wolverhampton is proud to support and endorse the work of the Black Country Chamber of Commerce. Having been Patrons for many years we see the value of the service that the Chamber provide, giving their business membership access to skills and knowledge to stimulate and encourage corporate growth and sustainability."
Marc Fleetham, Director, Business Solutions, University of Wolverhampton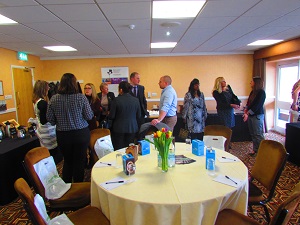 "Since Paycare became a Chamber Patron our brand awareness has grown immeasurably. It has helped us to become 'properly' connected and raise our profile in the Black Country."
Kevin Rogers, Chief Executive, Paycare
The Chamber Patron Group members are:
In-Comm Training & Business Services Ltd
The Midcounties Co-operative
University of Wolverhampton
For more information please contact Gail Arnold, Head of The Platinum Group & The Chamber Patron Group, on 01902 912319 or 07810 377819. Alternatively, you can click here to discuss this exclusive business opportunity in more detail.