Europe Direct Information Centre




A Europe Direct Information Centre (EDIC) is your local information contact point on Europe.
There is a network of EDICs that will engage on EU topics of relevance to the public at local and regional level, promote dialogue on EU issues and cooperate with other EU or local information networks and contact points.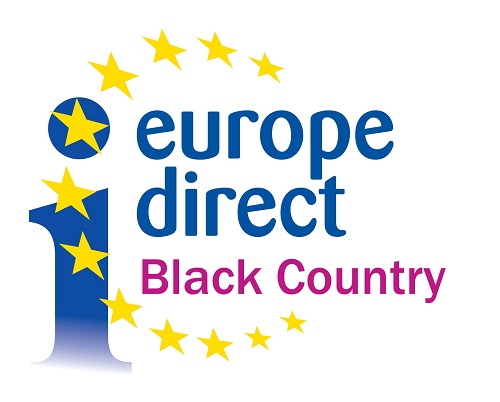 The Black Country Chamber of Commerce have received funding from the European Commission for a three-year contract to deliver the Black Country Europe Direct Information Centre, with a guaranteed one year of funding.
Locally, business confidence in the Brexit negotiations has been relatively low, and this lack of confidence has led to nervousness about exporting and importing, both inside and outside of Europe. In addition, businesses have also voiced concern regarding access to skilled and non-skilled workforces after 2019, with their being genuine worry from local EU nationals about their rights post-Brexit.
The Europe Direct Information Centre (EDIC) for the Black Country will help deal with this uncertainty in a positive and proactive manner.
The Centre has a special focus on three key economic areas that have been highlighted as important by local business and residents:
International trade across EU borders during and post-Brexit negotiations;
Rights of EU nationals during and post-Brexit negotiations;
Rights of foreign workers in the UK during and post-Brexit negotiations.
Watch the video below to find out more about EDIC for the Black Country
During the Brexit negotiation process, we plan to ensure that businesses and residents of the Black Country are kept up-to-date with the latest developments through dedicated newsletters, detailed and a series of events and workshops.
Listed below are useful documents for you to utilise. Our latest document offers information and services for businesses and citizens, to download please click the link below.
Brexit, the EU and the Black Country - your guide to support in the Black Country

British Chambers Business Brexit Checklist
Get in touch
The Centre is free to access for all businesses and residents, for more information relating to the EDIC please contact us on 01902 912336 or click here to send us an email.
Stay Updated
Our EDIC newsletters keep you up-to-date on the latest developments with Brexit and the European Union, please find a list of the latest EDIC newsletters below. You can also register to receive this newsletter by contacting us.

DON'T MISS OUT Subscribe to our mailing list