Social Impact
Also known as Corporate Social Responsibility (CSR), Social Impact is a long-term approach to business that addresses the needs of communities, people and their employers. CSR provides frameworks for successful enterprise that is harmonious with its surroundings. It is an opportunity to generate honest, authentic good news stories that a business and its community can be proud of.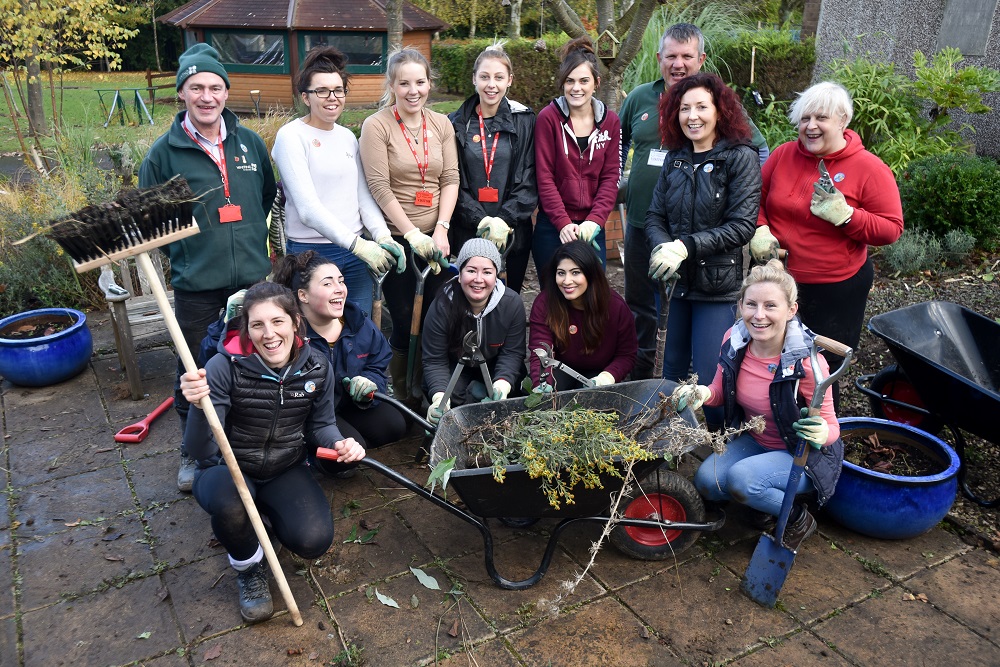 Key areas that are good examples of how you can take your business to the next level and have Social Impact can include:
Financial Donations
Monetary contributions can be a part of your Social Impact strategy moving forward. Not only can an organisation donate part of their wage packet or profits, but they can raise money through events or sponsorship. This can be for a cause close to the heart of an organisation or can change on a regular basis.
Recruitment
The journey into or back into work can be difficult for people who have had difficulties in their life or have issues that make recruitment processes feel tough. By thinking through the processes you use to recruit, you can support people that may find it hard to get into work.
Shared Resources
Support of the local community can be achieved in many ways. One area that has a focus on your own talented workforce is a positive way for staff to feel they are contributing. By pulling together a marketing plan or allowing access to a boardroom for free, you can support a local charity or organisation to save costs and improve their operations.
Sustainability
Not only is it important to think about the future of the planet through environmental sustainability, it is also vital for buisinesses to future proof their organisation. By thinking about how you can make you organisation more sustainable you can have a positive impact on the local and international community, as well as potentially reducing your costs.
Volunteering
Many local communities and projects require the support of free volunteers to successfully operate and improve. Companies can gain great reward from employees sending time giving back locally, not just from a feel good factor but also from a team building perspective.
Social Impact Document
Please click on the image below for more information on Social Impact.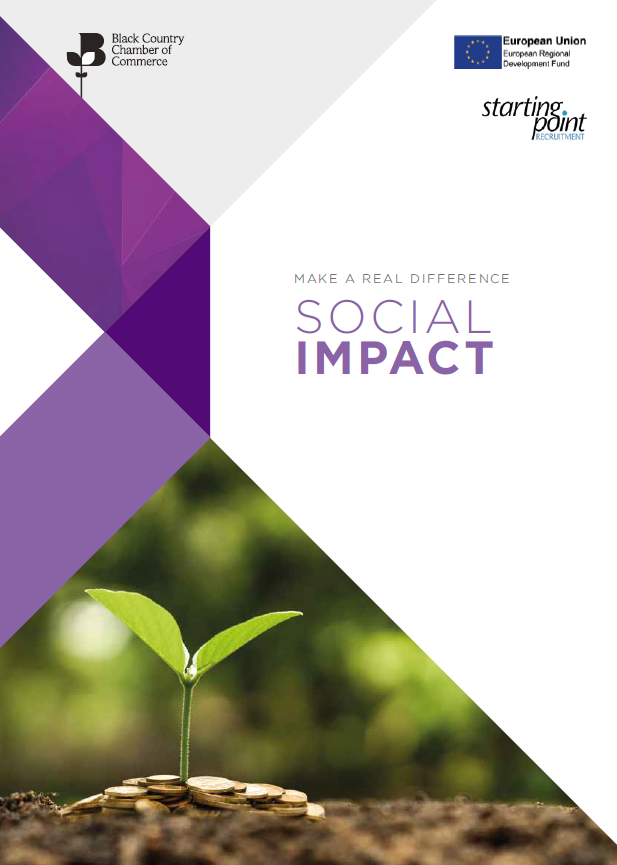 Chamber Social Impact Initiatives
Dudley Mind
As a Chamber, we are delighted to announce that we have teamed up with local mental health charity and Black Country Chamber member, Dudley Mind, to tackle the stigma surrounding mental health at work and put employee wellbeing firmly on the Black Country business agenda. In relation to this, we have launched the CEX Challenge to improve awareness and action on mental health at work. Click here to discover how you can get involved!
Fairtrade
We are proud to have been officially named a 'Fairtrade Workplace of World Changers'. Becoming a Fairtrade workplace is a straight forward process that all businesses could achieve; all you have to do is click here and certify your workplace as Fairtrade by providing coffee, sugar and tea products carrying the Fairtrade Mark available to staff and visitors.
ANTZ Midlands
Working in partnership with ANTZ Midlands, we are pleased to be able to offer members a range of Services and Training around Social Value. Click here to discover more!
If you would like to discuss any ideas of how you can get involved in community activities please contact us on 0330 024 0820. Alternatively, you can click here to send us an email.
In addition, the Black Country Chamber of Commerce is committed to celebrating those businesses that are leading the way and taking steps to have a positive impact in their local area. With this in the mind, we have launched a Chamber Champion for Social Impact, with these champions being featured in an online Hall of Fame. Please note, this scheme is self-assessed against a document that you can download by clicking here. Please click here to view a document detailing examples that you may want to include relating to your own Social Impact work.