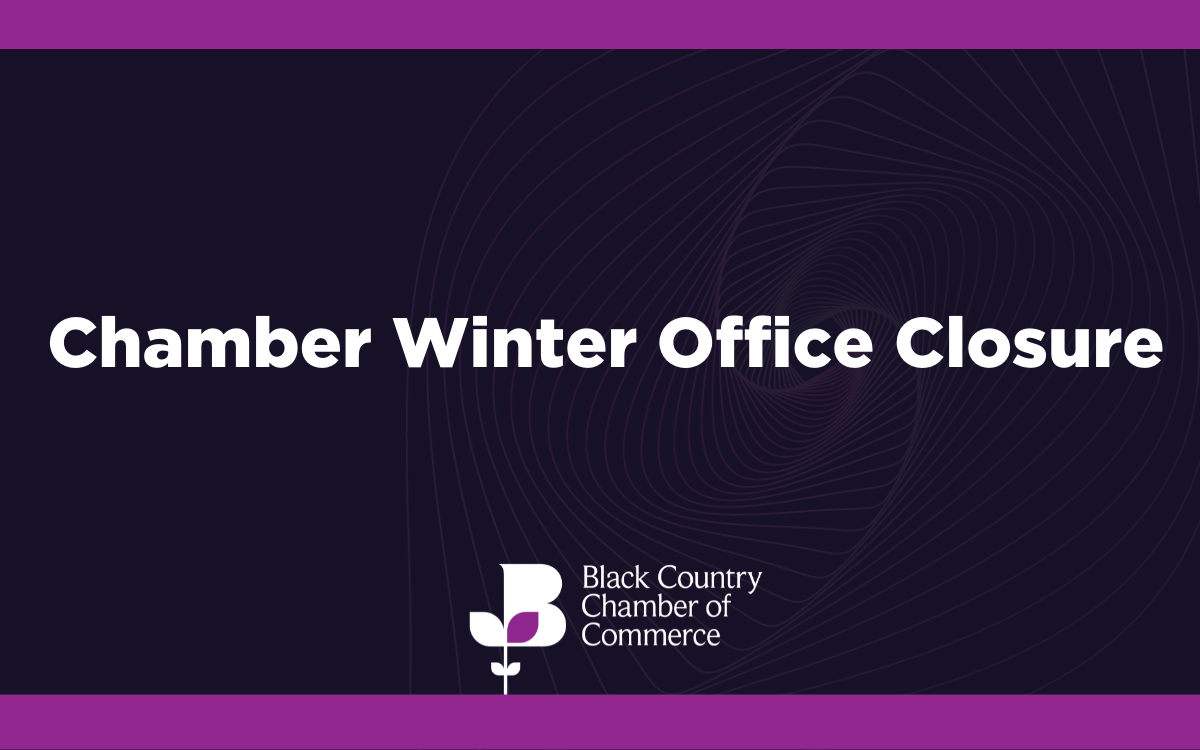 Black Country Chamber of Commerce – Winter Office Closure Notice
15 Dec 2021
Published in: Black Country Chamber of Commerce News
---
Find out the days and time the Chamber's office and services will be closed
---
The Black Country Chamber of Commerce will close its office including access to all services, on Friday 24th December 2021 at 12pm and will re-open on Tuesday 4th January 2022 at 9am.
If you have an enquiry during this period, please use our website contact form and a member of the team will get in touch once the office re-opens.
If you require access to information on membership, events, export services or more, please visit our website which includes information on the services we currently have running.
To learn more about membership or how you can work with us, book a meeting with our membership advisor, Richard Brooks for 2022 using the link here.
Import/Export clearance requests must be submitted to the team before 12pm on 22nd December 2021 to ensure entries are processed before the Christmas break.