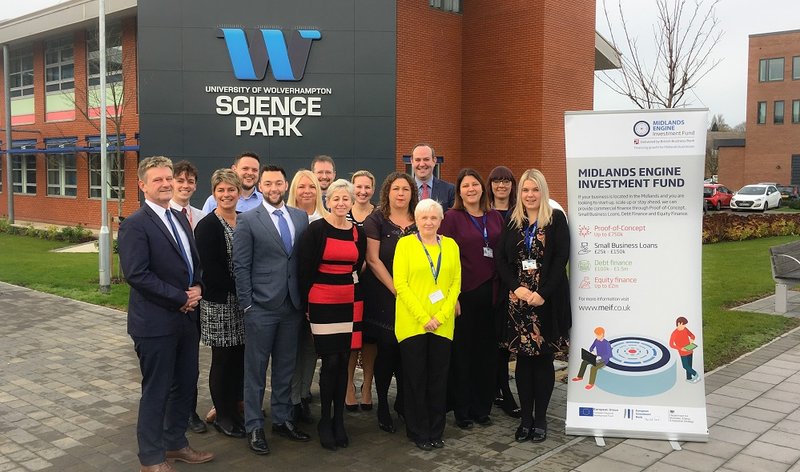 £2million delivered to 60 businesses by loan fund
01 Aug 2019
Published in: Member News
---
A loan fund set up to support West Midlands businesses has reached a new milestone.
---
The MEIF Small Business Loan Fund, which is delivered by BCRS Business Loans, has now invested and loaned £2million to over 60 West Midlands businesses that have been unable to access finance from traditional lenders.
The fund is part of the Midlands Engine Investment Fund (MEIF), which was set up to transform the finance landscape for small and medium-sized businesses. The MEIF is delivered by six appointed fund managers, including BCRS Business Loans.
BCRS Business Loans provide loans from £10,000 to £150,000 to viable West Midlands based businesses that are looking to grow.
Commenting on this milestone, the chief executive of BCRS Business Loans, Paul Kalinauckas, said:
"We are incredibly proud to be a delivery partner for MEIF, which is an important initiative for small and medium sized businesses that are looking to grow and prosper.
"Delivering over £2million from our MEIF fund is an excellent achievement and is crucial to the prosperity of our region by boosting economic activity and providing jobs for local people
"As the region's biggest Responsible Finance Provider, we believe that no viable business should go unsupported and ensure that a fast, relationship-based approach to lending is at the heart of our loan process.".
Ryan Cartwright, Senior Manager at the British Business Bank, said:
"Following the recent announcement that the MEIF has now reached the £50million investment milestone, this additional achievement by BCRS Business Loans is testament to the hard work of our fund manager.
"BCRS has now supported over 60 businesses, unlocking finance to help them expand and supporting the growth of the local economy. The funding provided so far has supported international expansion projects, the purchase of new equipment and creating jobs."
The Midlands Engine Investment Fund project is supported financially by the European Union using funding from the European Regional Development Fund (ERDF) as part of the European Structural and Investment Funds Growth Programme 2014-2020 and the European Investment Bank.
Submitted by Matthew from BCRS Business Loans Limited