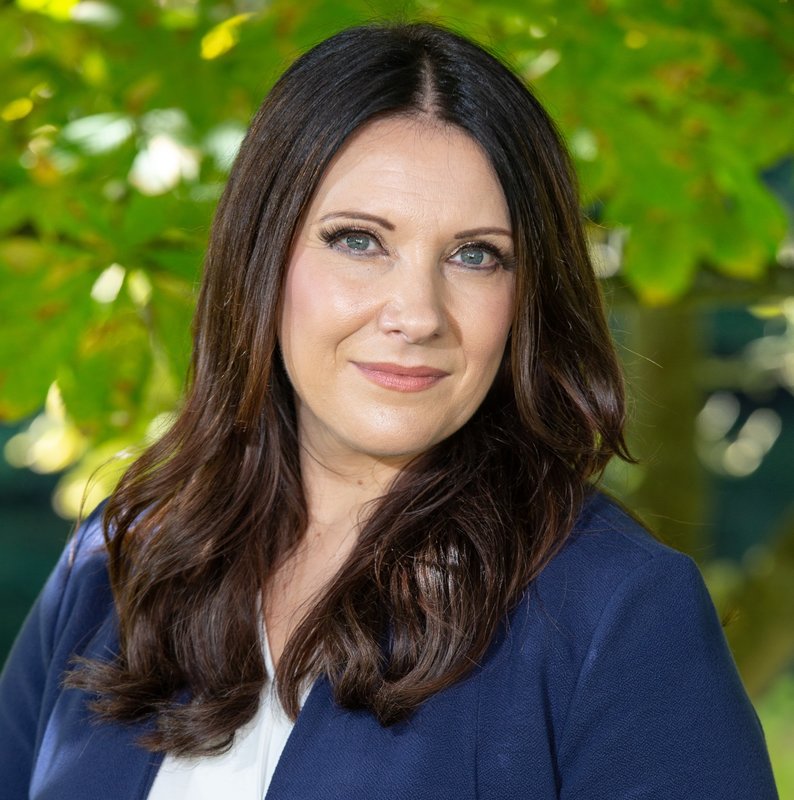 A guide to R&D Tax Credits
02 Jul 2019
Published in: Blog
---
Around 90% of eligible businesses haven't yet made a claim for R&D Tax Credits. In a bid to raise awareness of the scheme and challenge some of the misconceptions surrounding R&D Tax schemes, Vicki White, a partner and co-founder at Luvo Financial in Wolverhampton, gives a step by step guide.
---
Introduced in April 2000, the government's R&D Tax scheme means businesses can recover around 25% of what they've spent on eligible R&D, delivering an average pay-out of between £45,000 and £55,000 per claim for SME's.
Despite the financial sums involved, around 90% of eligible businesses haven't yet made a claim. In a bid to raise awareness of the scheme and challenge some of the misconceptions surrounding R&D Tax schemes, Vicki White, a partner and co-founder at Luvo Financial in Wolverhampton, gives a step by step guide.
R&D Tax Credits are a valuable government tax incentive for limited companies who invest time and money into developing new products, processes, systems and services, or enhancing existing ones.
Companies who invest in R&D activity are eligible for a cash payment, a reduction in corporation tax payable, or increased losses to carry-forward.
R&D reliefs support companies that work on innovative projects and can be claimed by a range of companies that seek to research or develop an advance in their field, whether product or service based. It can even be claimed on unsuccessful projects.
Types of R&D relief
There are two schemes available to claim the relief: SME (Small-Medium Enterprise) scheme, and the Large Company (Research and Development Expenditure Credit, RDEC) scheme.
You may be able to claim Corporation Tax relief if your project meets our definition of R&D.
There are different types of R&D relief depending on the size of company and whether the project has been subcontracted to you or not.
Small and medium sized enterprises (SME) R&D Relief
You can claim SME R&D relief if you're a SME with:
· less than 500 staff;
· a turnover of under €100m or a balance sheet total under €86m.
SME R&D relief allows companies to:
· deduct an extra 130% of their qualifying costs from their taxable profit, as well as the normal 100% deduction, to make a total 230% tax deduction;
· claim a tax credit if the company is loss making, worth up to 14.5% of the surrenderable loss.
Research and Development Expenditure Credit (RDEC)
This replaces the relief previously available under the large company scheme. Large companies can claim a RDEC for working on R&D projects.
It can also be claimed by SMEs and large companies who've been subcontracted to do R&D work by a large company.
The RDEC is a tax credit for 11% of your qualifying R&D expenditure up to 31 December 2017 and 12% from 1 January 2018.

What counts as R&D?
The work that qualifies for R&D Tax relief must be part of a specific project that seeks to make an advance in some aspect of science or technology. It cannot be an advance within a social science like economics or a theoretical field like pure maths.
The project must relate to your company's trade - either an existing one, or one that you intend to start up based on the results of the R&D – so you may research or develop a new process, product or service or improve on an existing one.
To get R&D Tax relief, you need to explain how a project:
· looked for an advance in science and technology;
· had to overcome uncertainty;
· could not be easily worked out by a professional working in the field.
What counts as R&D to qualify for a claim?
Certainly, much of the work carried out by science, life science and pharmaceutical based organisations would automatically qualify for R&D Tax, but there's a host of other less lab-based activities that UK businesses are carrying out each day that, whilst perhaps less obvious, will certainly represent a legitimate claim.
Product improvements:
If you are a manufacturer, whether in the engineering sector, or food and drink, or other sector, and have an ongoing strategy to constantly improve, refine and develop your products through research and experimentation, then this activity / cost would qualify for R&D Tax Credits.
Creating new processes / ways of doing things:
If you are a business developing new software or manufacturing systems for your operation, then this will qualify for R&D Tax Credits. As this would be deemed to be a step that creates improvements to how you to do things, and in turn, improve your product or service offering, this is very much activity that is eligible to be claimed for.
Enhancing existing systems:
Operationally, all businesses will have an eye on how to improve day-to-day efficiencies, capacity and overall performance. Enhancements to how your staff produce or deliver products or how services are undertaken, are likely to qualify for R&D Tax Credits.
Tailored solutions:
Not all products or services that are 'off the shelf' will exactly match what your customers and clients are looking for. If in response to a customer needing a modification or material adjustment to your standard product or service line, this could also mean you will qualify for R&D Tax Credits.
Eligibility

Many businesses don't realise they are eligible for R&D Tax Credits, so if you can answer yes to 4 to 6 of these questions, there is a good chance you could be eligible to claim R&D Tax Relief:
1. Are you a going-concern Limited company?
2. Are you comparatively innovative and, if so, do you seek to create new or improved products, processes, services or systems/software?
3. Are you standing the risk / financial cost of the improvement projects or development work that you undertake?
4. Is what you are doing, advancing or leading in the sector in which you operate?
5. Are you dealing with uncertainties and using science and/or technology in seeking to overcome these uncertainties in the development work and/or improvement projects you undertake?
6. Do you experiment, undertake trials or test, produce samples or prototypes, when developing new or improved products, processes, services or systems / software?
7. Can you confirm you have NOT recently received any Grants for innovation or R&D? (this will affect which scheme you can claim under)
8. Have any R&D projects failed, i.e. not achieved the desired outcome set at the outset of the work? (As these will still qualify, as claims are activity-based rather than success-based).
Some FAQs about R&D Tax:

What are the financial benefits of an R&D Tax Claim?
There are 4 main types of tax benefit that arise from a successful claim for R&D Tax Relief – these are 1) a reduction in the amount of corporation tax that would otherwise have been payable, 2) a payable cash credit can be claimed, 3) a rebate of corporation tax previously paid and 4) an enhanced deduction that can be carried forward (and off-set against future profits).
Isn't claiming risky and could it lead to broader tax investigations?
With specialist advice and guidance, it is highly unlikely that an enquiry would be raised on your tax relief claim. The schemes are Government imposed, introduced to encourage innovation and R&D activity within small UK businesses, therefore, if filed correctly – there should be no issues with claiming and certainly no impact on other areas of taxation.
Applying for R&D Tax Credits is a time consuming and painful process?
Not if you use an adviser with in-depth, specialist, first-hand knowledge and experience of the UK R&D Tax scheme, the do's and don'ts, the exact information HMRC wants clearly provided to speed-up processing a claim and the financial rewards.
Luvo works extensively for SMEs (and a few Large companies) in a wide variety of industry and market sectors, from software development and IT, to engineering and manufacturing. For more information visit: www.luvofinancial.co.uk,Tel: 01902 244210, E: enquiries@luvofinancial.co.uk

Submitted by Vicki from Luvo Financial LLP
Comments
No comments have been submitted yet.