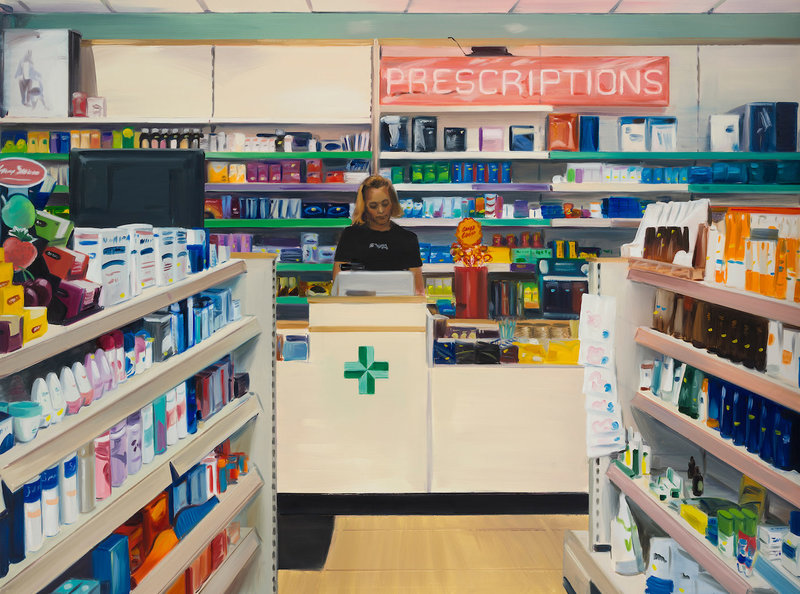 Acclaimed artist comes to Wolverhampton to promote British Art Show 9 in the city
08 Sep 2021
Published in: Member News
---
The Wolverhampton Art Gallery and the University of Wolverhampton are jointly hosting an evening with acclaimed artist Caroline Walker to promote the forthcoming tour of the British Art Show 9 (BAS9) to Wolverhampton.
---
BAS9 is a showcase of contemporary art that is currently exhibiting in Aberdeen, before coming to Wolverhampton in January to April 2022, then moving to Manchester and Plymouth.
Developed at a precarious moment in Britain's history that has brought politics of identity and nation, concerns of social, racial and environmental justice, and questions of agency to the centre of public consciousness, the artists presented in the BAS9 exhibition respond in critical ways to this complex context; imagining more hopeful futures and exploring new modes of resistance.
This unique event is being hosted by the University at the Wolverhampton Art Gallery on Thursday 23rd September from 6:30 to 8:30pm and is an opportunity to learn more about the BAS9 tour, while hearing from an exhibiting artist about her work and the importance of art in the modern world. Caroline Walker, will also be joined by Maximillian William, the London-based gallerist, who will discuss the pleasure of collecting contemporary art.
The University and the Art Gallery will also share insight into BAS9 in Wolverhampton, the projects they are delivering to engage children with the life-enriching opportunities presented by art and how you and your company can get involved to support this incredible tour. The exhibition is expected to provide a huge boost to the tourism, retail and hospitality sectors in the city and surrounding region.
Maggie Ayliffe, Head of the Wolverhampton School of Art, and one of the co-ordinators of BAS9 in Wolverhampton said:
We're hopeful that as the country continues to recover from the COVID-19 lockdowns, events like BAS9 in Wolverhampton will help to bring people back to the city centre and back to the high street. Based on experience from previous BAS shows, we think that over 50,000 visitors will come to the exhibition, and not just from Wolverhampton and the Black Country, but across the West Midlands and further afield. Visitors and their families can explore some amazing art that deals with our modern world, while feeling safe to re-discover the City and keep returning in the future.
If you would like to discover more about the opportunities BAS9 could provide your business, or talk to the University about becoming involved, then register for the event.
Submitted by Louisa from University Of Wolverhampton