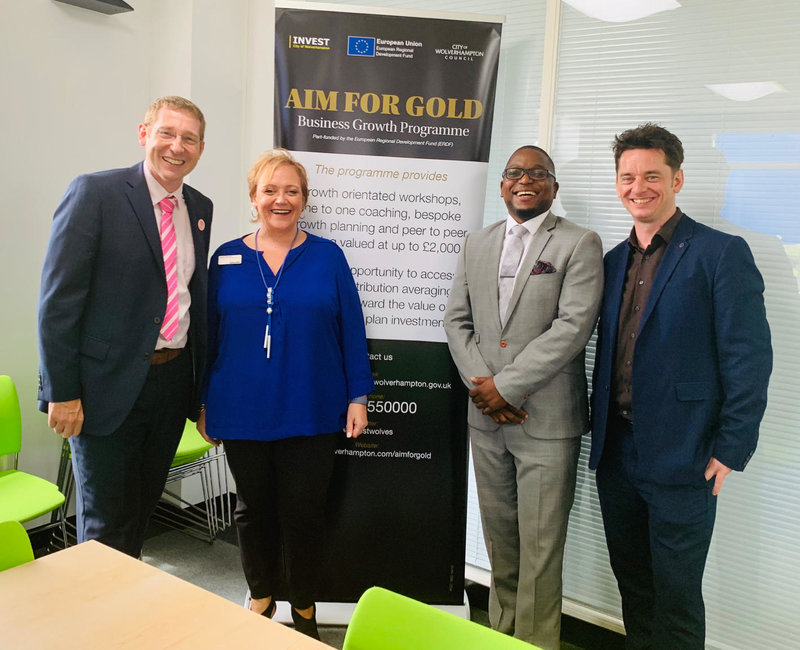 AIM for GOLD Growth and Grant Programme - Could you be eleigible for support
03 Jan 2020
Published in: Member News
---
Grant support for companies looking to invest to grow in Wolverhampton
---
City of Wolverhampton Council are calling on Chamber members in Wolverhampton in the manufacturing, creative or digital, and business services sector to contact them to discuss eligibility for the AIM for GOLD Growth and Grant Programme (part funded by the EU). With 15 grants valuing over £250,000 already secured by the Programme's first cohort, the Council are now looking for businesses to join the second cohort at an OnBoarding Day at the Molineux at the end of this month.
A.S.H Plastics was one of 15 companies in the first cohort to benefit from being grant aided to support their growth plans. Recently they invested heavily into increasing their production capacity, purchasing two brand new CNC machines which will enable them to break into new market places across the UK and the world. One of the machines purchased was part funded by an ERDF grant delivered through the programme. The extra funding has enabled the company to buy a faster and larger machine, increasing their ability to manufacture quicker and produce more diverse products/solutions.
Historically A.S.H plastic have made retail display units, for shops, restaurants and events. However, they are now pursuing an opportunity to enter the industrial and commercial markets, and looking to expand their exporting opportunities using the specialist capabilities of the new machine. Reducing both production time and environmental impact whilst increasing job opportunities the investment machines afford the company a further foothold in a difficult trading environment.
Bucking the trend, A.S.H Plastics feel that it could not be a better time to invest in the medium to long term future of their business. Future proofing them, securing more local and UK business and expanding trading opportunities to export their products across the globe.
If you are looking to invest to grow, and could benefit from grant support over the coming 12 months then contact the Council at business.development@wolverhampton.gov.uk
Submitted by Jeff from City of Wolverhampton Council