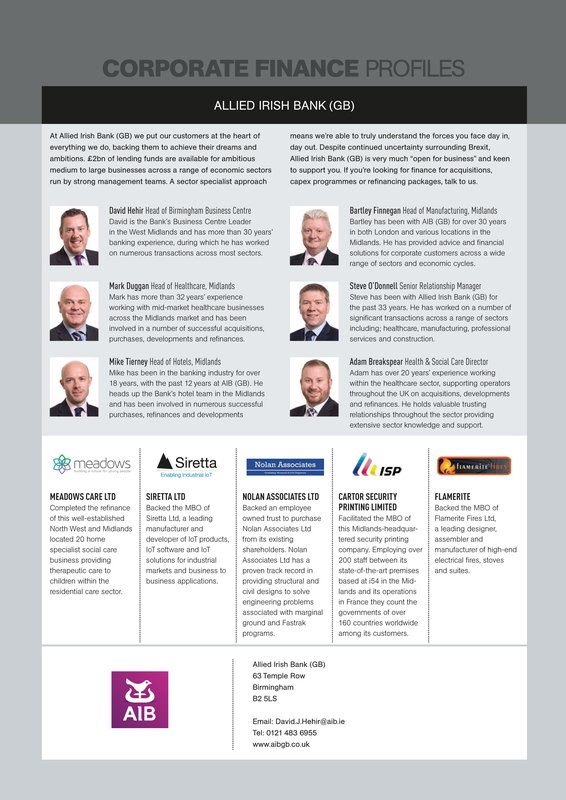 Allied Irish Bank (GB)
08 Jul 2019
Published in: Member News
---
Allied Irish provides £2bn of lending funds within our chosen sectors to established medium to large businesses.
---
Allied Irish Bank (GB) is proud of our support to Black Country businesses and, despite the economic uncertainty surrounding Brexit, we are keen to continue and grow that support.
We take a sector specialist approach with a focus on Manufacturing, Healthcare, Leisure and Professional Services and our experienced team always take the time to get to know our clients and the challenges facing their businesses.
We have £2bn of funds available for medium to large businesses so if are looking for acquisition finance, funds for a capex programme or refinancing packages, please do contact us.
Regards.
Brian Hammond
DDI: 0121 631 5459
E-Mail: brian.a.hammond@aib.ie
Submitted by Brian from Allied Irish Bank Plc
Comments
No comments have been submitted yet.