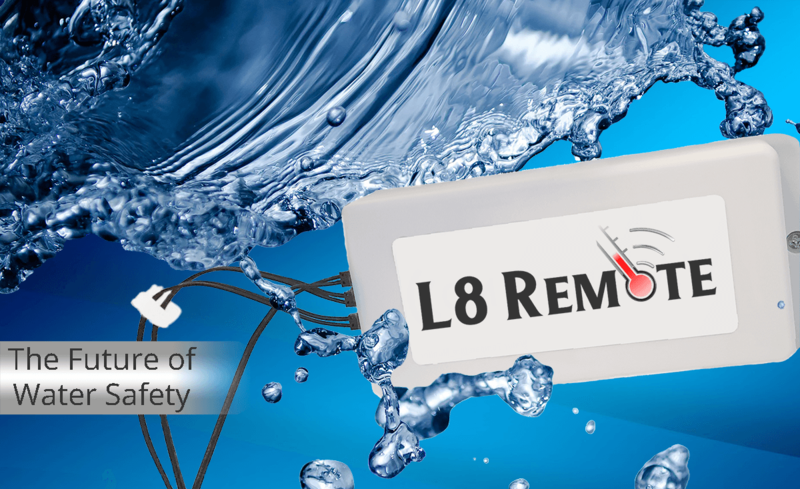 An Innovation in Water Safety by local water safety company
02 Aug 2019
Published in: Member News
---
A local water safety company sets to disrupt the water safety industry by launching their new product offering
---
West Midlands – 01 August, 2019 – Nant Ltd, a long-standing water safety and Legionella control SME nestled in the heart of the Black Country, has brought a new wave of technology to the field and is set to revolutionise the water safety industry.
L8 Remote, brings the age-old task of water temperature monitoring compliance into the modern era by incorporating Internet of Things technology. The devices are capable of remotely monitoring any number of pipes and outlets across the UK, simply attach the units wherever needed and sync them to the cloud-based system to receive a live feed of information.
The system has been intelligently designed to be both accurate in monitoring and efficient with battery life. By utilising the Sigfox network for wireless communication, the L8 Remote has a far longer battery life than devices using Wi-Fi connections (averaging between 5 and 8 years) and won't interfere with any existing networks.
The longstanding method of manual water temperature monitoring is prone to human error and offers little in the way of prevention. Checking water temperatures once a month may meet compliance, but fails to truly represent the water system as a whole. Water temperatures can drop out of acceptable range between monthly checks and that provides the perfect opportunity for Legionella to thrive and pose a health risk.
The constant surveillance provided by L8 Remote means you'll be notified the moment the safe temperature range is exceeded, meaning you can react and prevent issues before they have a chance to develop.
Developed with safety in mind, L8 Remote can also be used to track water flow meaning those wanting a closer eye on their control measures can monitor when outlets have been flushed and how long for.
Beyond the realm of health and safety, remote monitoring offers a range of both professional and environmental benefits. In our case studies and projected data, we're able to reduce the number of site visits by 54% meaning fewer disruptions to day-to-day business activities and 195kg reduction in CO2 emissions.
Traditionally, this kind of advancement would be expected to have a high price, but when compared to the current industry average service charges, most organisations would be able to save 20% on their water safety service contracts.
Chris Green, Managing Director of Nant had this to say on the product:
"Nant Ltd has been in the water safety and Legionella control industry for 25 years now and has always aimed to be at the forefront of advances within our field of work. We see great potential in this product and the benefits it can offer businesses in the current economic climate.
More and more people are being asked to do more for less or to save time on one task to achieve more on another. L8 Remote is the perfect solution to freeing up extra work time, reducing costs and cutting out disruptive service visits."
For Press enquiries:
Imran Ishaq
01902 636355
About Nant Ltd-
Nant Ltd, established in 1994, is a company specialising in the provision of water treatment – providing its extensive portfolio of 4000 clients with Legionella control and other water safety services. They help support the local communities through their Safe Water Initiative and partnership with strategic partners like Black Country Chamber of Commerce, care associations etc. Find out more about their upcoming free training seminar here
Submitted by Imran from Nant Ltd