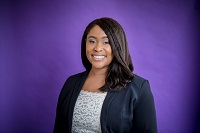 Asking About Pregnancy During Interviews is Unlawful, Thursfields Warns
05 Mar 2018
Published in: Member News
---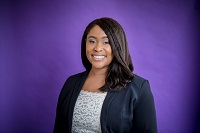 Thursfields Solicitors has reminded employers that they could be breaking the law if they ask women about pregnancy at job interviews.
The leading Midlands law firm's comment comes after a recent poll by the Equality and Human Rights Commission revealed that a third (36%) of private firms thought it reasonable to ask women about their plans to have children during recruitment.
---
The same survey found that six in ten employers (59%) felt a woman should have to disclose whether she is pregnant during the recruitment process, with nearly half (46%) thinking it reasonable to ask women if they have young children.
Jade Linton, an associate employment solicitor in the Commercial Services team at Thursfields' Solihull office, said employers acting in this way were likely to fall foul of both The Equality Act 2010 and the Employment Rights Act 1996 - unless there were exceptional circumstances.
These exceptions, she explained, could only be allowed if such enquiries were required to comply with laws protecting women who are pregnant, have recently given birth or against workplace risks specific to women.
The survey by the commission also discovered that four in 10 (41%) of employers agreed that pregnancy in the workplace puts "an unnecessary cost burden" on the workplace.
Ms Linton said: "The poll results will surprise many employers who see a positive advantage in recruiting and retaining a diverse workforce.
"It is not only unlawful to discriminate against a woman because of pregnancy, but could be costly to a business that has to pay substantial compensation following Tribunal litigation of its unfair practices."