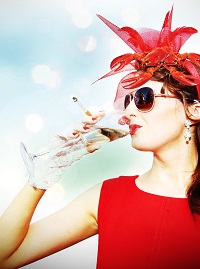 Auditions Announced for Community Roles in Wolverhampton Grand Theatre Production of Ladies' Day
16 Feb 2018
Published in: Member News
---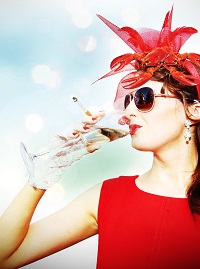 Wolverhampton Grand Theatre have announced community auditions for ensemble roles in a brand new production of Amanda Whittington's Ladies' Day this July, marking the second major production to be produced in-house at the venue, following the success of Brassed Off in 2017.
Auditions will be held on stage at Wolverhampton Grand on Sunday 18th March for various male and female roles within a diverse ensemble - once again giving the local community the opportunity to appear in a professional production at the theatre.
---
Anyone wishing to audition must be available for all performances between Friday 13 - Saturday 28 July and rehearsals commencing Monday 18th June.
For information on how to apply please visit grandtheatre.co.uk/casting and submit your application along with a recent headshot before Wednesday 7th March 2018.
Ladies' Day is written by Amanda Whittington who is one of the most widely performed playwrights in the UK. Her plays include Be My Baby (Soho Theatre, 1998), Satin 'n' Steel (Nottingham Playhouse, 2005), Ladies' Day (Hull Truck, 2005) and its sequel Ladies Down Under (Hull Truck, 2007), The Thrill of Love (New Vic Theatre, Newcastle-under-Lyme, 2013), Kiss Me Quickstep (New Vic Theatre, 2016) and Mighty Atoms (Hull Truck, 2017). She has adapted Saturday Night and Sunday Morning, My Judy Garland Life and Tipping the Velvet for the stage. She writes regularly for BBC Radio 4, contributing to the Woman's Hour serial and Afternoon Play slots. Her stage plays have also become a popular choice for amateur, community and school productions across the country.
Wolverhampton Grand Theatre's production of Ladies' Day is produced in association with Wolverhampton Racecourse.
Wolverhampton Racecourse welcomes over 120,000 visitors each year to enjoy an exhilarating and memorable experience. Hosting around 80 race fixtures a year, including popular themed Music Live Saturday evening events, conferences, meetings and events.
Racing began in Wolverhampton in 1825 and moved to the current racecourse site in 1888, the first race meeting being held on 13 August. In 1994, HRH Queen Elizabeth II re-opened the new Wolverhampton Racecourse as it stands today.
Cast and Creative Team for Ladies' Day will be announced soon.
Tickets for Ladies' Day are now on sale at the Grand Theatre Box Office in person, by calling 01902 429212 or online at www.grandtheatre.co.uk.