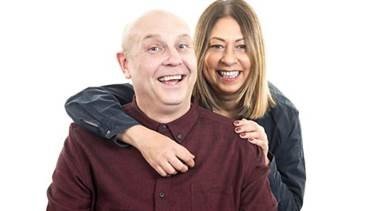 BBC WM wants YOUR business to 'Get Moving!'
13 May 2019
Published in: Miscellaneous
---
BBC WM Breakfast Show presenters Sam and Daz are encouraging businesses in the region to try out The BBC WM Business Mile
---
BBC WM wants businesses across the West Midlands to join them on the 'Get Moving' campaign ...encouraging everyone to move a bit more and live happier and healthier lives!
As part of the campaign, BBC WM Breakfast Show presenters Sam and Daz are encouraging every shop, office and factory in the region to try out The BBC WM Business Mile. They'll be launching the campaign on Monday 3rd June.
It involves businesses encouraging staff to take fifteen minutes during their working day to run, jog or walk.
It's based on the model of the The Daily Mile where teachers get their pupils out of the classroom to run for 15 minutes every day. Across the world 8,200 schools and nurseries are now taking part.
Teachers say it not only helps children's fitness but also improves concentration levels, mood and general well-being. We're hoping it can do the same for workers across the West Midlands.
Your business will also get talked about on BBC radio – and you may even get a visit from one of our presenters! If you're interested in finding out more about how your shop, office or factory can get involved, please email: samanddaz@bbc.co.uk
For more info about The Daily Mile please visit https://thedailymile.co.uk/for-schools/