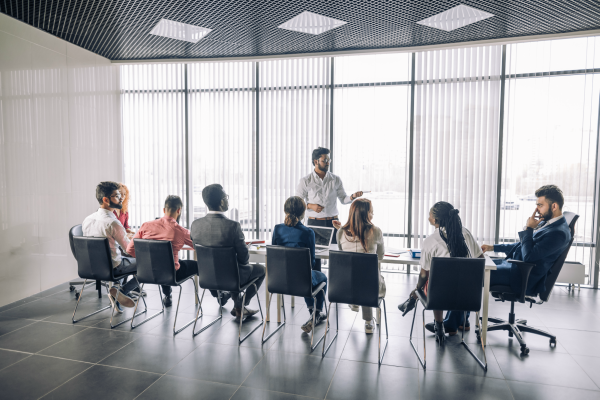 Benefits of taking your Business through Cyber Essentials
22 Dec 2020
Published in: Blog
---
Achieving Cyber Essentials is an important step that any business can take to improve their cybersecurity.
---
Cyber Essentials is an official UK wide, government-backed certification that helps companies guard against the most common cyber threats and reduce risk by at least 80%. It allows an organisation to demonstrate to prospective clients their commitment to cybersecurity.
Benefits of taking your business through Cyber Essentials
There are a number of benefits that businesses can look forward to when getting certified for Cyber Essentials. Here are four reasons why Cyber Essentials is important for every business.
1. It helps protect you against common cyber attacks Going through the process can help protect against common cyber-attacks.
A majority of cyber-attacks exploit basic weaknesses in organisations such as the lack of updated software or well-configured firewalls. Often, these types of attacks are simple to defend against with straightforward strategies and Cyber Essentials provides those. While there is no security strategy that will stop a hundred percent of the attacks, Cyber Essentials helps organisations mitigate the risks of the most likely ones by providing a strong base for businesses to work with. The certificate shows that not only are you protecting yourself it gives an insight into the work CSCM do behind the scenes to make sure you are as protected as you can be
2. It prepares you for being GDPR compliant
The General Data Protection Regulation (GDPR) came into force in 2019 across the EU. As part of this regulation, organisations that are processing personal information of EU citizens need to protect this data against data theft and unauthorised access. If an organisation is found to be negligent to the GDPR in the event of a breach, the business could face fines of up to 4% of their global turnover. Following the Cyber Essentials scheme can assist businesses in preventing these heavy fines and prepare them for compliance with GDPR. Even though the GDPR requires a lot more than the five controls in the Cyber Essentials scheme, the latter allows you to audit your internal security and fend off the basic security threats. It is the first step towards the preparation of GDPR compliance.
3. It enables you to bid for government contracts
The UK Government has made it mandatory for suppliers to be compliant with the Cyber Essentials scheme to be eligible to bid for government contracts. If a contract involves technical services or handling of sensitive information, then you need to be Cyber Essentials compliant. Therefore, for businesses that are looking for a government contract, Cyber Essentials is the only way forward.
4. It shows customers and vendors that you take cybersecurity seriously
Customers and even vendors can often be skeptical in dealing with you if you display little or no concern for cybersecurity. Becoming Cyber Essentials certified will help you establish the trust of clients and partners. Once you are certified, you will be able to display a Cyber Essentials badge on your business website. This badge proves to customers, vendors, and investors that you take the security of systems and the integrity of data seriously. This is particularly important if you are storing, processing, or transferring personal information or hosting sensitive data.
All businesses are at risk of a cyber-attack.
Helping customers ensure they are up to date with how they deal and respond to Cyber Threats is something the team at CSCM very seriously. As well as providing multiple security services with our Secure IT range of products, we also help our customers achieve their Cyber Essentials Certification.
Achieving Cyber Essentials is an important step that any business can take to improve their cybersecurity. CSCM works with clients taking them through the steps to achieve certification. Contact adam.boyce@cscm.co.uk for more information.
Submitted by Jenny from CSCM IT Solutions