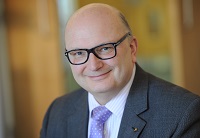 Better Than Expected GDP Results Should Be Used to Support Midlands SMEs
15 Feb 2018
Published in: Member News
---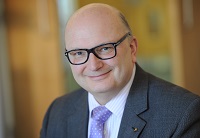 The Chancellor should use better than expected growth figures as the foundation to set out more support for SMEs in his Spring Statement, according to national audit, tax and advisory firm Crowe Clark Whitehill.
Johnathan Dudley, Midlands managing partner and national head of manufacturing, said the revised forecasts meant the Chancellor would have more money than he anticipated in the November Budget.
---
"Every Chancellor uses the forecasts produced by the Office for Budget Responsibility (OBR) for the UK's Gross Domestic Product (GDP) and GDP growth as the root for the calculation of their tax revenues in setting the budget.
"We estimate that every 0.01% that the OBR forecast is out by, per annum, equates to about £0.5 billion in tax revenues. So, if growth forecasts are revised upwards, then the Chancellor would have more money than planned," he said.
Dudley is urging the Chancellor to use this windfall and give it to SMEs in grants to boost productivity.
"The UK drastically needs to improve its productivity, so any additional funds the Chancellor may have could be better spent on boosting the positive contributions SMEs make to the economy," he said.
Dudley also stressed the need for a "business as usual' approach to the domestic economy, in the light of ongoing Brexit negotiations and concerns.
"Whatever agreement we end up with in the future, it is still vital to support SMEs as they represent the core of the economy, nowhere more so than in the home of the Midlands Engine.
"At a time when SMEs are being put under even more pressure to handle administrative issues such as auto-enrolment, GDPR and a host of other regulatory changes, all hitting this year, support for the engine room of our economy is crucial."