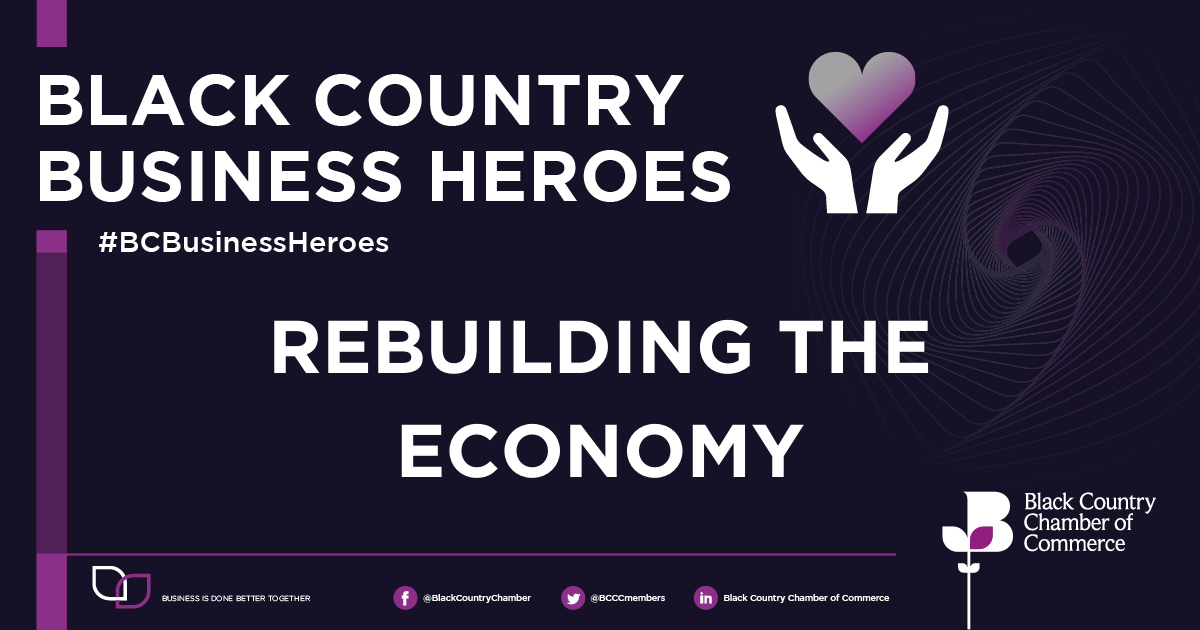 Black Country Business Heroes
14 Jul 2020
Published in: Black Country Chamber of Commerce News
---
Black Country Business Heroes
---
In April we launched our search for Black Country Business Heroes, those people, places, products and companies going the extra mile to help with the Coronavirus crisis, and as the region and the country pulled together to help supply PPE for the NHS and care system, packed and distributed food and essentials for the most vulnerable, and worked together to try and make lives better for the many people struggling and suffering with the crisis, here at the Black Country Chamber we heard, and shared, some of the most amazing, touching and heroic stories from Black Country businesses.
As we enter the next phase and move forward to rebuild the economy, with employers looking ahead and employees returning to their offices, factory floors and retail premises, we still want to hear from you.
We are seeing lots of companies, people and brands doing amazing things.
Pivoting, diversifying, taking tough decisions, expanding, learning new skills, developing new initiatives.
We want to hear your stories – tell us how your business has survived, how you are returning to work, tell us about the unique leaders - your unsung business heroes that have kept the wheels turning on the business and how they are rebuilding and bouncing back.
We want to continue to celebrate the contribution these people and organisations make to the wellbeing of the Black Country economy.
Find activity and examples relating to the first phase of the #BCBusinessHeroes campaign on our twitter here.
Submission Guidelines
All articles are up for consideration and cannot always be guaranteed to feature on our social media or Prosper Magazine. A member of the team will be in touch shortly after your submission for any further questions. Please note, this is only for members of the Black Country Chamber of Commerce.
Submit an article about how you, your colleague(s) or your business have been pivoting, diversifying, taking tough decisions, expanding, learning new skills, developing new initiatives to help rebuild the economy
Please keep between a 100-200 word count
Send as a Word document and try to answer who, what, when, where, why and how in your article
Send a high-quality image of yourself, your team or a company logo in PNG or JPEG (attach separately in the email)
Please state names and job titles, where applicable
Let us know your social media accounts (if applicable) so we can tag you and share your story across our busy social media platforms