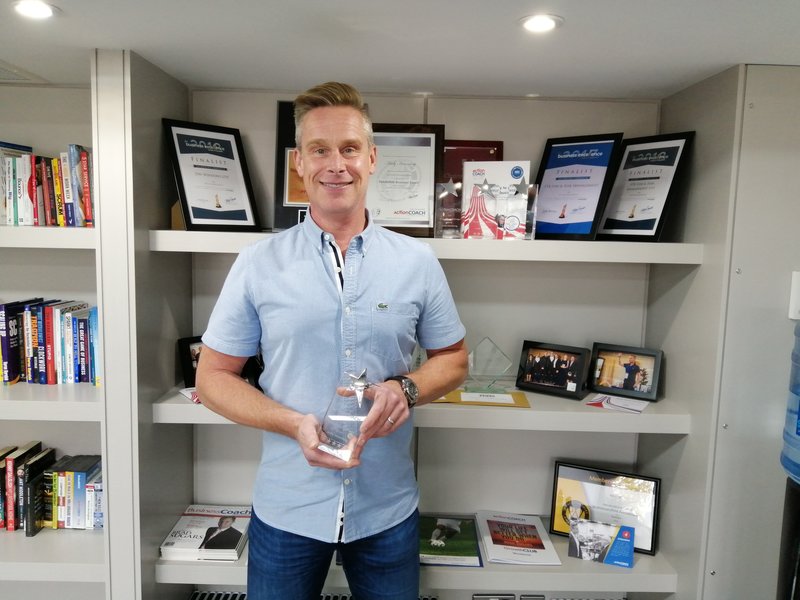 Black Country business secures world-class customer satisfaction rating
27 Oct 2020
Published in: Member News
---
Awards success for Action Coach Black Country
---
A Black Country business is celebrating after securing a national award for achieving 100% client satisfaction for the fourth year in a row.
Action Coach Black Country fought off stiff competition from more than 200 other businesses across the UK to take home the accolade.
An independent survey of the coaching firm's clients which asked how likely they were to recommend the business to a friend saw all 50 rate their likelihood as 10 out of 10.
The result gives the company a 100-point Net Promoter Score, significantly higher than Netflix (68), Apple (68) and Amazon (63).
Developed by business strategist Frederick Reichheld in 2003, Net Promoter Scores are a globally recognised measure of how satisfied a company's customers are, with anything over 70 being considered exceptional.
Responding to the survey Graeme Marshall, Managing Director of Barnsley Marshall, said: "My business has grown and is much more robust. Turnover has quadrupled with similar increases in profit. I have a much better work life balance and enjoy running my business more."
Andy Hemming, who founded Action Coach Black Country in 2007 and has since worked with 100s of local businesses, said: "It's a real honour to take home the award for the highest levels of client satisfaction in the UK for the fourth year in a row. I'm pleased to say that the work that we do with local businesses not only increases profitability but also makes a fundamental difference to the lives of owners, their families and employees."
In light of the ongoing coronavirus crisis, Andy and the team at Action Coach Black Country are currently offering free one-hour consultations for Black Country business owners and managing directors.
Andy said: "Having started my business just ahead of the global financial crisis I have plenty of experience supporting business within a difficult economic environment. During the initial lockdown period we helped several clients shift focus and, in a few cases, achieve record levels of revenue growth. We're offering these free consultations in order to give all Black Country businesses the benefit of our experiences with 100s of organisations right across the region."
To book a free consultation, visit https://calendly.com/andyhemming
To find out more about Action Coach Black Country, visit: https://blackcountry.actioncoach.co.uk or connect with Andy Hemming on LinkedIn.

Submitted by Stuart from ActionCOACH Black Country