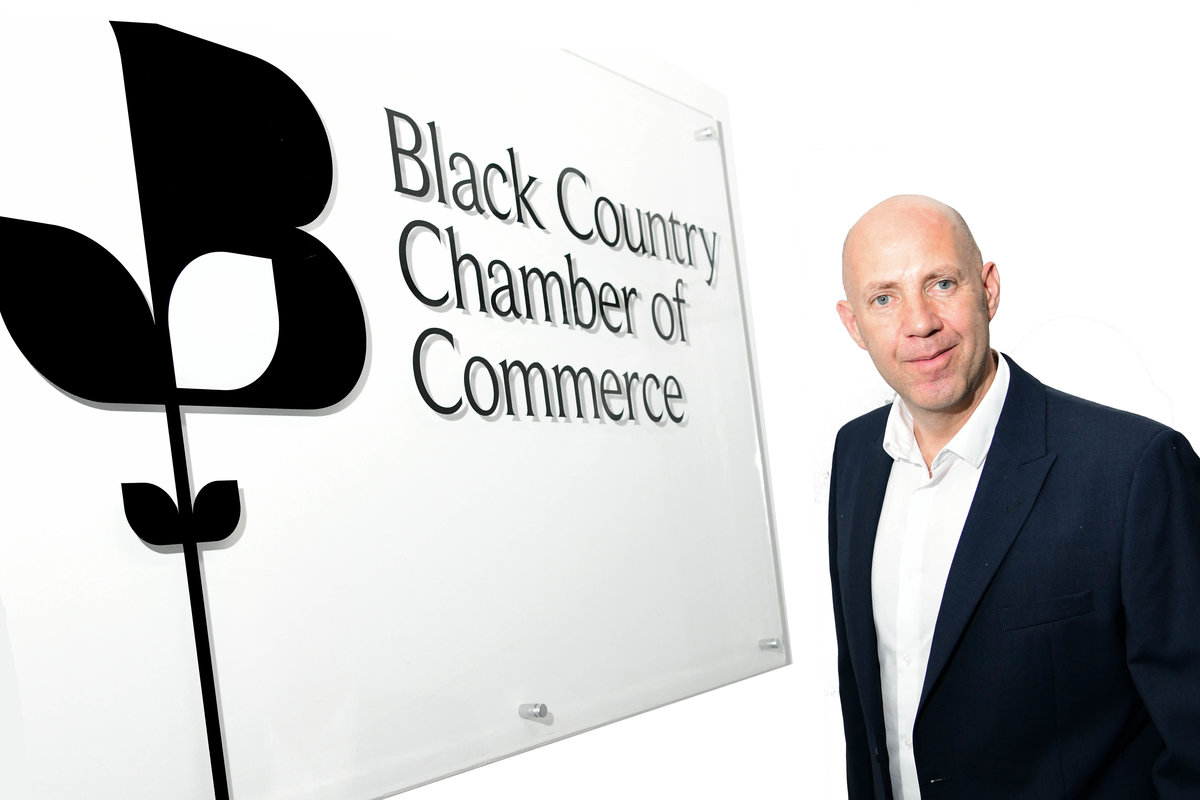 Black Country Chamber CEO comments on the COVID-19 Winter Plan
14 Sep 2021
Published in: Black Country Chamber of Commerce News
---
The Plan details the Government's upcoming measures for the next few months, including the next phase of the vaccination programme and the continuation of the test and trace system
---
This afternoon, the Health Secretary announced the Government's Winter Plan for controlling the spread of COVID-19 and preventing the NHS from becoming overwhelmed.
The Plan details the Government's upcoming measures for the next few months, including the next phase of the vaccination programme and the continuation of the test and trace system.
Contingency measures have also been confirmed in case of unsustainable pressure on the NHS in the winter months. These measures include the return of mandatory face coverings, vaccine certification for some venues, and advice for employees to work from home.
Commenting on the UK Government's COVID-19 Winter plan Black Country Chamber CEO, Corin Crane, said:
"After the lifting of these restrictions and 'Freedom Day' earlier this summer, many would be forgiven for thinking that the pandemic was over."
"Today's announcements offer some useful clarity on what additional restrictions may be required as we approach the end of the year.
"There is hope that these plans will not be needed - but in the event that businesses once again face restrictions, the Black Country Chamber will continue to lobby for support for its members that is commensurate with these regulations."
A summary of the Government's 'Plan A' and 'Plan B' measures to tackle the possible impacts of COVID-19 in the coming months can be found below:
Plan A - Upcoming measures
• Offering booster vaccine doses to individuals who were vaccinated during Phase 1 of the vaccination programme (ie. people aged 50+, people aged 16-49 with underlying health conditions, carers for older adults).
• Offering a first dose of vaccine to 12-15 year olds. • Extending eligibility for the flu vaccine (ie. people aged 50-64, secondary school pupils).
• Encouraging behaviours that limit the spread of COVID (ie. meeting outdoors if possible, letting in fresh air when meeting indoors, wearing face coverings where recommended).
• PCR and lateral flow tests will remain free of charge and contact tracing will continue through the NHS test and trace system.
• Practical and financial help will be given to those who are required to self-isolate.
Plan B - Contingency measures
In case of unsustainable pressure on the NHS this autumn and winter, the Government has also confirmed a series of contingency measures.
• Communicating clearly and urgently to the public that the level of risk has increased and caution must be taken.
• Mandatory vaccine certification via the NHS COVID Pass for all nightclubs and other venues with large crowds (500+ in close proximity indoors, 4,000+ in close proximity outdoors, 10,000+ for all venues).
• Mandatory wearing of face coverings in certain settings (TBC). • Advice to work from home, where possible.
Read more about the Government's Winter Plan here.