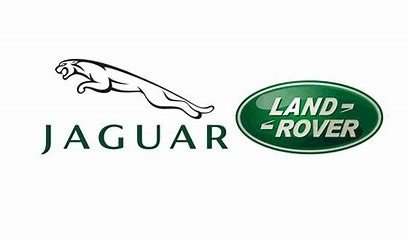 Black Country Chamber Reacts to Jaguar Land Rover Announcement
11 Jan 2019
Published in: Black Country Chamber of Commerce News
---
Corin Crane, CEO of Black Country Chamber reacts to the announcement by JLR
---
As Jaguar Land Rover announced the loss of up to 4,500 jobs, the Black Country Chamber of Commerce reacted to the news which may affect hundreds of workers at the plant located a short drive away from their Wolverhampton base.
Commenting on the announcement, Chamber Chief Executive, Corin Crane, said: "We patiently await this afternoon's official statement from JLR, but the widespread speculation about job losses is worrying if not wholly surprising. Given the difficult landscape that the automotive industry faces, we were braced for this sort of news. Particularly concerning to the Black Country Chamber is the effect that these job losses will have on the wider supply chain. We know that diesel's market share across Western Europe has fallen substantially in the last three years and that the behavioural shifts towards full electric vehicles in South East Asia will mean a move away from diesel there, too.
"What is crucial now is that the government acts to mitigate against serious repercussions for Tier 2 and 3 suppliers in the Black Country and across the West Midlands. The West Midlands has seen first first-hand with MG Rover and Carillion, how susceptible integrated supply chains are to severe disruption to larger businesses. What the government should be doing is discussing funding opportunities for supply chain diversification with tier 2 and 3 suppliers, as well as ensuring that mechanisms are in place for workers if job losses increase in our region.
"From conversations we have had with members recently, we know that there is no single policy issue to blame for JLR's announcement. This is a complex scenario with a range of factors. JLR have previously raised fears over a future trading relationship with the European Union and what kind of customs facilitations will be in place to ensure continued frictionless trade with Europe. Added to this, the government's own plan for the UK to be diesel-free by 2030 has led to a significant downturn in UK and European diesel sales.
"As a Chamber located in an automotive heartland, we will continue to lobby for changes to government policy that hinder our members. We will be asking the Chancellor to make key announcements on diesel taxation policy at the next budget, to ensure that the Black Country and West Midlands automotive industry can continue to thrive. The news that Ford will also be cutting jobs across Europe is testament to the 'perfect storm' facing the automotive industry."
The luxury carmaker employs 44,000 workers in the UK at sites in Wolverhampton, Castle Bromwich and Solihull in the West Midlands and Halewood in Merseyside.
The UK vehicle manufacturing sector employs around 169,000 people with over 814,000 jobs supported by the industry.
There were reports in 2018 indicated job losses as part of a £2.5bn savings at JLR plan amid falling sales in China, Brexit and a drop in demand for diesel cars, but that figure was not confirmed.
The company, owned by Indian conglomerate Tata, cut 1,000 temporary contract workers last year at its plant in Solihull.
The announcement is expected to include details of sales for 2018, the business outlook for this year, an update on cost savings and planned investment in UK plants.
Comments
No comments have been submitted yet.