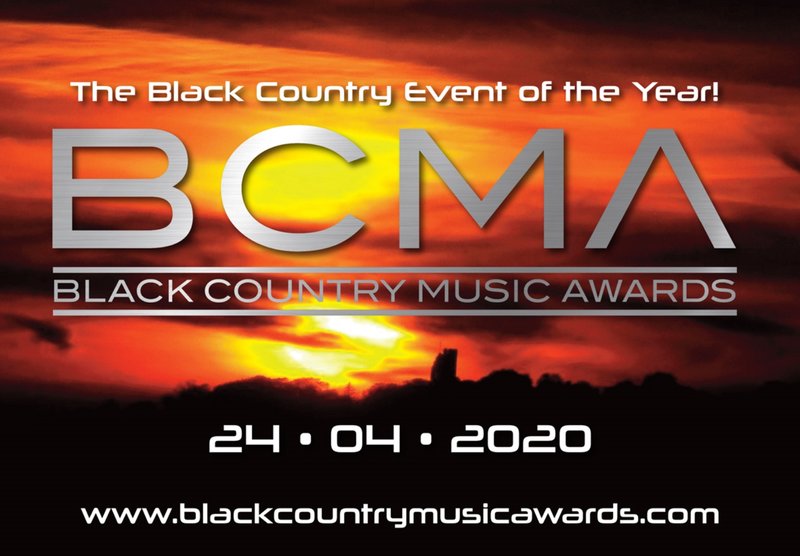 Black Country Music Awards 2020
21 Jan 2020
Published in: Member News
---
After the success of the first Black Country Music Awards in 2019 nominations have opened for this years event in April. Categories include bands, photographers and venues. There are also sponsorship opportunities for businesses who would like to further their reach into the music world.
---
Honouring all that the Black Country has to offer musically, the Black Country Music Awards (BCMAs) has been created to shine a light on the unrivalled venues, exceptional artists and songwriters, tireless promoters and producers as well as identifying the region's best singles, albums, videos and much more.
June 21st 2019 saw the inaugural event take place to great effect and the evening was a huge success as a packed room saw great artists perform and also get rewarded and recognised for all their hard work. This years event is set to be even bigger and ConnXess Ltd is delighted to have been asked to support the website and marketing work required for such a prestigious event.
The evening will take place at The International Conference & Banqueting Centre in Wolverhampton on Friday 24th April and will be hosted by Doreen – Queen of The Black Country.
The event is the brainchild of Shaun 'Reckless' Ryan. Shaun spent 23 years publishing, promoting and advertising live music across Birmingham & The Black Country as editor and publisher of RGG Magazine – which he founded in 1995. The magazine is still going strong under its new ownership.
"I have seen a few award events take pace over the years, and one thing that struck me was that some didn't appear to be very open or transparent. I want the public to be the ones who nominate in each category and also choose the winner in each category. Our judges will be there as a guiding hand to whittle down the nominations to 3 in each category. I have carefully chosen judges who in all likelihood, will not be in a position to be nominated themselves. After the success of last years' event, we couldn't not repeat the event. This years show will be just as exciting and packed with the best the Black Country has to offer". Shaun Ryan
Nominations are now open for the 20 categories and will run until the end of February when our judges will announce the shortlisted entries. All winners are chosen by public vote so this really does truly reflect the music scene in the Black Country today.
The event is sponsored by MAS Records however there are further sponsorship opportunities available for those wishing to connect and network with the music industry. The Associate Sponsor package includes: An award category named after the sponsor, Sponsor logo on BCMA website, Sponsor logo on Award backdrop and a table at the award ceremony for 10 people including a 2 Course Desi-Fusion meal and costs just £1,000.
Tickets for the night are available via the website www.blackcountrymusicawards.com
Submitted by Juli from ConnXess