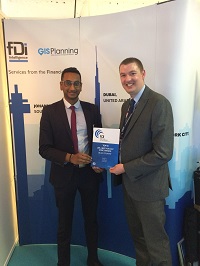 Black Country Recognised Once Again as Cost Effective Location for Business
14 Mar 2018
Published in: Member News
---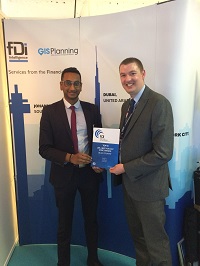 The Black Country LEP has been recognised once again in the top ten a most cost-effective LEPs in the UK, ranking third, by the fDi Magazines European Cities and Regions of the Future ranking 2018/19. The Black Country LEP delegation were presented with a certificate marking their success on 13 March at MIPIM 2018.
The ranking identifies the Black Country as a cost effective UK location to do business from which contributes to the Black Country's reputation as a first-class investment destination.
---
Renowned for its ability to drive innovation as well as being a cost-effective location, the Black Country is already home to global giants including Jaguar Land Rover, Porsche, Rimstock, Marston's and Moog ensuring that products made in the Black Country are sold around the world.
Sarah Middleton, Chief Executive of the Black Country Consortium, commented: "We are delighted to have ranked so highly by fDi Magazine as a cost-effective location for businesses looking to invest in the UK. Global businesses are already making the Black Country their base and with world-class engineering and manufacturing skills and competitive operating costs, the Black Country makes perfect business sense."
fDi's European Cities and Regions of the Future 2018/19 ranking provides an invaluable benchmark for assessing the continent's investment landscape. The full report can be found on fdiintelligence.com.
For further information on the Black Country LEP at MIPIM 2018 and to keep in touch with the Midlands UK team visit www.blackcountrylep.co.uk / www.investblackcountry.com and follow @blackcountrylep / @investbc / #MIPIM2018
Comments
No comments have been submitted yet.