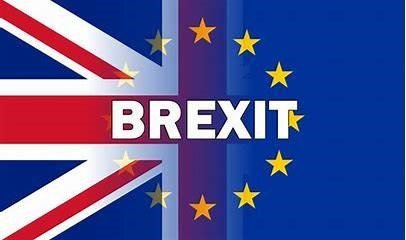 Brexit and the importance of translation
01 Aug 2019
Published in: Blog
---
The significance of translations post Brexit
---
The significance of the translation/interpreting sector (post-Brexit)

If the UK does remove itself from EU rules and practices, it is likely that there will be a need to produce a higher volume of technical, contractual and legal documentation when dealing with companies in the EU.
Furthermore, whilst the English language will continue to play a very important role in the EU, it is also likely that 'providing everything in English' will no longer be enough and this documentation will need to be translated.
The UK has traditionally been behind many other countries in its ability to speak and also produce its documentation in other languages. This is a weakness for the UK at a time when we need to cultivate new relationships, as well as nurture existing ones in more challenging circumstances. The UK will need to develop closer links with countries outside the EU to offset any detrimental effects arising from less favourable trade conditions within a post-Brexit Europe. The fact that UK citizens are not, as a matter of course, proficient in other languages makes it all the more important that organisations, institutions and individuals use professional translators and interpreters to translate these for them.
The UK cannot find itself in a situation where its competitiveness is compromised due to language barriers which can be very easily overcome using qualified linguists.
A guide to working with professional and qualified translators and interpreters
The use of professionally produced translation and interpreting services is a necessity to help your company grow when exporting. Whatever your industry, it is vital for the translation provider to understand the technicalities of your company's products or services.
So when commissioning a translation/interpreting agency, it is essential, that you find the right long-term partner for your business. As with any supplier, the longer you work with them, the better they will understand your business philosophy, strategy and products and the more effective and accurate their translations will be.
They will create data records including terminology, specific to your industry and company and its products/services to be used for uniformity, when translating your documentation.
Communicating effectively
Regardless of the size of an organisation, accurate translations, in which all colloquialisms and cultural references are correct, add great value to any business. Every piece of research shows that by communicating effectively in the language of an export target market, companies can expand opportunities to build relationships and sell their products and services globally, both on and offline. However, be wary of taking shortcuts or trying to save money by using non-professionals to create your translations. So often this can lead to comical outcomes. This may raise a smile, but a more likely outcome is damage to a company's credibility and reputation. It is only by accessing the right services from the right professional language company that bear traps can be avoided and the opportunities to develop new overseas markets can be maximised.
The Association of Translation Services, comments on translation trends pre- andpost-Brexit.
"According to a recent UK language industry research, it seems as though more UK manufacturers are opening their eyes to the benefits which a professional language services company can offer, with the UK's £1 billion language sector reporting a growth of 4.2 per cent in recent months.
Whilst current performance is encouraging, there remains a huge opportunity, which is still being missed by many UK exporters to capitalise on the services of qualified translators. A study for the Department of Business Innovation and Skills highlighted that poor language skills are currently costing the UK economy £48 billion a year (3.5 per cent of GDP) in lost export sales, so while we are delighted to see a year-on-year growth in the industry there is still significant untapped potential".
The imperative for UK manufacturers to find new global markets and trade partners ahead of our EU exit, means that now, more than ever, is the time to start investing in professional language services.
We can help you with this.
For further information regarding our professional translation and interpreting services,
please contact
Marie Lycett at Dixon Associates on 01902 312988 or
Dixon Associates – Est. 1970– accredited translation and interpreting agency
Full member of the Association of Translation Companies
Full member of the Institute of Translation and Interpreting
Dixon Associates, The Creative Industries Centre, Wolverhampton Science Park,
Wolverhampton, WV10 9TG
T: +44 1902 312988 E: info@dixon-associates.co.uk W: www.dixon-associates.co.uk
Submitted by Marie from Dixon Associates