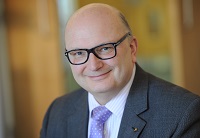 Building a Greater Birmingham that Works For All
04 May 2018
Published in: Member News
---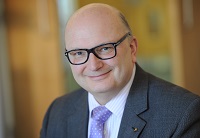 One of the West Midlands' leading business commentators has called on the region's councils and chambers of commerce to pull together to maximise the economic impact of the coming Commonwealth Games.
Johnathan Dudley, regional managing partner and National Head of Manufacturing at national audit, tax and advisory firm Crowe Clark Whitehill, said there was a huge opportunity for the region to come together behind a Greater Birmingham brand.
---
He said that around the world the name Birmingham was broadly known and would become more widely recognised as the Commonwealth Games approached.
This, in turn, would lead to tremendous economic opportunities for the region's businesses and cited the £70 million investment into Alexander Stadium, lifting it from 12,700 to 40,000 capacity, as just one example.
Dudley said: "The lead up to the Commonwealth Games comes at a time when Greater Birmingham as a whole is benefitting from HS2, the relocation of HSBC's retail banking services and the decision to locate one of HMRC's new hubs in the city.
"And if Channel 4 opts to relocate to the city and Peaky Blinders creator Steven Knight succeeds in his plan for a giant six stage film and TV studio complex close to the NEC, the region will also become a magnet for the media and creative industries," he said.
Dudley added that Birmingham is emerging as the world class city it ought to be and once was.
"In our region we make globally respected cars, engines, power cells and components for others. We make fabulous jewellery and other clever tech components too that so often hide under the radar," he said.
He pointed to the strength of the region's universities and encouraged them to continue to collaborate to bring West Midlands businesses to the forefront of global commerce and industry.
In November 2017, a consortium led by Coventry and Warwickshire Local Enterprise Partnership won £80 million of funding for the UK's first battery development facility.
It will be responsible for turning the most promising early and mid-stage research and development practices into scalable and commercially viable propositions.
Jaguar Land Rover has since announced that all new models from 2020 will be fully electric or hybrid.
Dudley said: "The commercial opportunities for businesses across the wider West Midlands region are obvious.
"But to make the greatest impact on the world stage over the next four years, I feel that coming together under the "Greater Birmingham' brand offers us the best means of maximising such opportunities.
"It is time to unite as a region, put aside what divides us by minor geography in what is a global economy and use the Commonwealth Games as a springboard for "Greater Birmingham' to lead the technological revolution from the front."