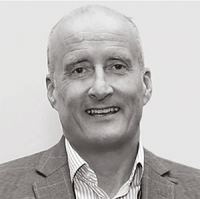 Business Matters: Trading Internationally
31 May 2018
Published in: International Trade
---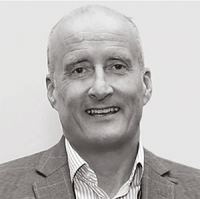 Philip Duggan of Boss Design talks about the company's exporting history and the challenges it has faced.
Our story began in 1983 when our Chairman and Founder, Brian Murray, had a vision for a commercial furniture company that would set itself apart from all others. Brian's mission was to redefine how commercial space works, introducing a range of high-quality products and solutions that would bear all the hallmarks of British engineering, craftsmanship and cutting-edge design. Today, over thirty years later, Boss Design is revered the world over for its pioneering developments and staunch ethical standards. Our commitment to design and manufacturing excellence knows no bounds.
---
We didn't get to where we are today without developing ground-breaking products that continue to captivate markets around the world. In addition to bearing the prestigious UK Design Guild Mark, our product awards include two esteemed European Red Dot Awards, a USA NeoCon Award, and a UK Ergonomic Excellence Award. We have also been recognised for our manufacturing excellence and export success, and have even scooped industry accolades for our environmental and recycling policies.
Our commitment to the environment is relentless and we continue to challenge the design, manufacture and distribution of our products with this imperative in mind. Our vision is to leave a legacy of positive spaces for generations to come - whether it's your new workspace or the planet as a whole.
From our humble beginnings in Dudley, West Midlands, Boss Design now operate across five continents. We have four strategic production facilities located in the UK, North America, the Middle East, and the Far East, offering in excess of 150 product ranges.
Our four prestigious showrooms fly the Boss Design flag in London, Manchester, Chicago and Dubai; further extending our global reach and reputation. We have the power to deliver on a global scale, bringing our unique vision, quality and innovation wherever you happen to be.
Our main challenges have been the time taken to realise our investment, finding the right personnel, convincing clients that we are a global provider and that quality is paramount
Our breakthroughs are winning numerous major contracts all over the globe must notably supplying seating to JLR showrooms throughout the World.
If you were to give a single piece of advice to someone looking to export what would it be? Be prepared for long periods of time to pass by with nothing on the horizon, don't panic hold your nerve and keep going.
For more information on International Trade opportunities for your business please visit www.blackcountrychamber.co.uk/internationaltrade or contact us on 0330 024 0820.
Comments
No comments have been submitted yet.