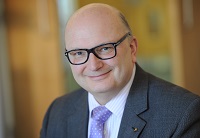 Businesses Ignoring Companies House Reminders Could Face Serious Risks
27 Feb 2018
Published in: Member News
---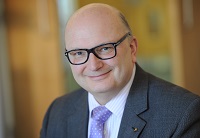 Businesses that ignore reminders from Companies House to send in their annual Confirmation Statement could face serious risks, national audit, tax and advisory firm Crowe Clark Whitehill is warning.
The annual Confirmation Statement is a new filing requirement that was introduced on 30 June 2016, replacing the Annual Return.
Crowe Midlands managing partner Johnathan Dudley said businesses must send a Confirmation Statement into Companies House at least once every 12 months, even if the business is dormant.
---
"Businesses that ignore reminders face having Companies House issue a winding up order and could find their banking facilities being abruptly withdrawn.
"The chaos and potential loss that this can mean for a company could prove fatal if not addressed immediately.
"It is far better to ensure the relevant paperwork is up to date which will avoid business disruption."
It costs £13 to file a Confirmation Statement online, or £40 to file one by post, but unlike the Annual Return the fee is only chargeable once, regardless of how many Confirmation Statements a company files within a 12 month period. This means businesses can update their details as many times as necessary without incurring additional costs.
Johnathan Dudley said it was possible some businesses were confusing the old Annual Returns, now replaced by the Confirmation Statement, with annual accounts.
He added: "Even if your company details and information are exactly the same as your last Confirmation Statement, you must resubmit them at least once every 12 months, and this applies equally to dormant companies."
However, while directors would not be fined for submitting a Confirmation Statement after the deadline, it is a criminal offence if no statement is filed at all.
"If Companies House does not receive a Company Statement at all, then it will be assumed the company is no longer trading, or in existence, and can be struck off. The bank will pick up on this and if the issue is not dealt with immediately, banking facilities could be withdrawn," Dudley warned.
Companies must also file who is designated as the "person of significant control' (PSC). All companies are now required to update their statutory registers within 14 days of the date of a PSC transfer and notify Companies House within another 14 days.