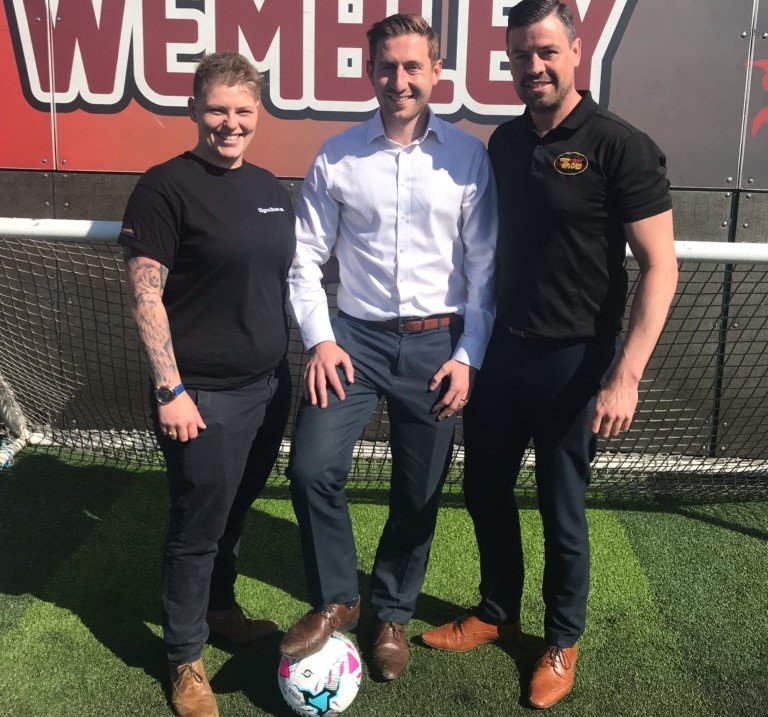 Calling All Black Country Business Football Teams....
23 May 2019
Published in: Black Country Chamber of Commerce News
---
The seventh annual Chamber Football Tournament is returning in early June and you can now enter your teams.
---
Its football boots at the ready as the seventh annual Black Country Chamber Tournament hits town in early June with a new 5 a side competition, taking place in a new venue and with increased excitement!
The Chamber have put out a rallying call for Black Country businesses to enter their teams and commence battle for the 2019 championship title. Teams of 5, maximum 7, are advised to contact organiser, Penny Griffiths, to book their place and take up the challenge.
The popular annual event, which has seen more than 90 teams battle for the title in the last six years, will kick off at Goals Black Country in Willenhall on Thursday 6th June from 6.30pm, with teams competing through to the final, before closing around 10pm when the winners will be crowned and trophies presented.
There will be pizza in the bar for all teams during the celebrations and spectators and team mascots are welcome to join the fun.
Liam Dunphy from Signs Now UK, who have entered teams in recent years said, "It's a good competitive tournament and we're looking forward to this year's competition, the team have been in training for a few weeks now and are ready for the challenge".
For further information and to enter your team please contact Penny Griffiths 01902 912316 or 07976 902118 pennygriffiths@blackcountrychamber.co.uk
Event: 6.30pm - 10pm £90 +VAT for Chamber members; £150 +VAT for non-members for a Team of 5 (Maximum squad 7)
Location: GOALS Black Country Darlaston Lane Willenhall West Midlands West Midlands WV14 7BL
Image: Amy Parrish, Liam Dunphy and Glen Fitzpatrick from Signs Now UK