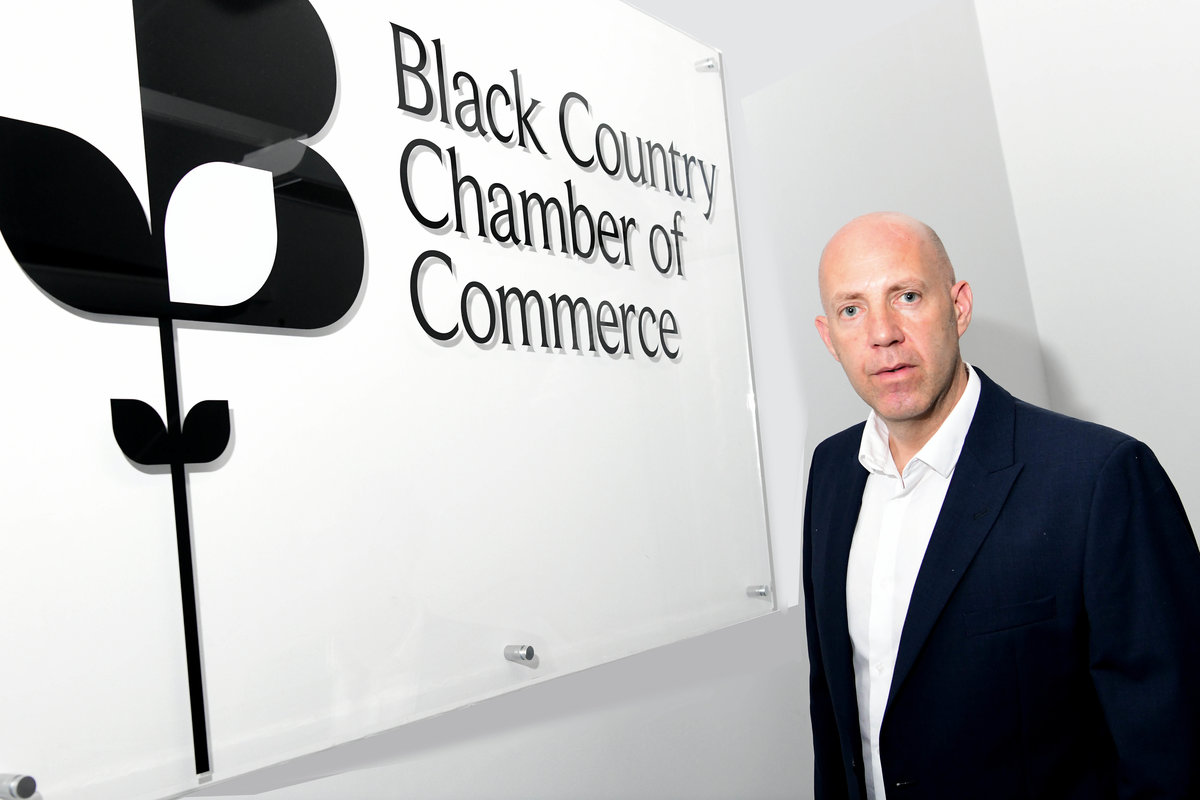 Chamber CEO Comments On Covid Alert Levels
12 Oct 2020
Published in: Black Country Chamber of Commerce News
---
Covid Alert Levels Announced
---
PM unveils 'traffic light' lockdown as Liverpool faces 'Tier Three' curbs, Manchester fights to stay open and ministers warn rules could still be in force at Christmas.
Covid Alert Levels Announced……….
The UK got a first look at what restrictions lie ahead this winter when Boris Johnson outlined a three-tier system dividing the country into medium, high and very high alert levels in the Commons this afternoon.
The PM, defying the wrath of local leaders and Tory MPs, has ploughed ahead with the new system as he desperately struggles to get a grip on surging cases. In a Cobra emergency meeting this morning to finalise the plan, the PM spoke to ministers after a weekend of frantic talks with politicians and scientists.
He confirmed the crackdown in a statement to the Commons before he faces questions at a No10 press conference this evening. Every area of the UK will now be branded either medium, high or very high risk, with the three levels indicating where the strictest lockdown measures will be imposed.
But with the measures expected to hit the north of England hard, Downing Street faces a growing revolt among city leaders over the levels of financial support offered to firms and workers forced to stay at home. Local authorities in hard-hit cities are seeking financial support for businesses that are ordered to close, and details of an exit strategy from local lockdowns.
Black Country Chamber CEO, Corin Crane said, "Businesses are doing everything in their power to survive and we desperately need government to offer a proper strategy that includes substantial financial support evidence for businesses that may now face devastating restrictions.
"There is an increasing feeling of chaos and confusion with this constant stream of leaked announcements and policy proposals without evidence to back them up. Speculation and rumour have badly eroded trust between Westminster, local government and our business communities.
"Once again there is little evidence of consultation, leaks in the press before any details are available and businesses and their staff will spend the days ahead trying to figure out a way forward with little detail to work on.
"We must do everything possible to avoid another catastrophic economic shutdown and those affected areas must continue to seek some surety from national government that if they hit some of the milestones they can come out of Tier 3 very quickly. Mass testing with a reliable track and trace system is imperative."
In recent days the government has announced a support package to pay two-thirds of the salaries of employees of companies that are told to close, but many in the pub and restaurant sector say that is not enough to save already struggling businesses. Mr Crane added,
"The tourism, hospitality and cultural industry supports more than 135,000 jobs in the West Midlands which contributes £12.6bn to the local economy, businesses need stability and a sense of cohesion on any new lockdown restrictions and need to be made aware well ahead of time to prepare for new changes to their wage bills.
"These businesses, especially those in the hospitality sector and those serving it will be damaged and many will suffer long-term damage or close for good," he added, "If pubs, bars and other hospitality and leisure businesses are forced to close, there must be appropriate support for them and their staff.
"When it comes to 'levelling up' Britain, ministers should focus on people as well as places in order to create a stronger, fairer and more resilient economy."
Tier three restrictions
Very High
Pubs, restaurants and leisure facilities will close in tier three areas, which would include parts of the North of England, including the city of Liverpool from Wednesday, (14th October) Retailers, schools and universities will remain open. People will be ordered to stop social contact with anyone outside their household in any setting.
Reviewed every 4 weeks.
This is stricter than current rules in the worst-affected areas of the North, where people are still allowed to socialise with others in public parks.
Chancellor Rishi Sunak has announced financial support for businesses forced to close during lockdowns.
They will receive grants to pay 67 per cent of each employee's salary, up to a maximum of £2,100 a month.
Tier two restrictions
High
Hospitality venues are expected to remain open in tier two areas, but there would be restrictions on socialising, this will include the city of Wolverhampton, Sandwell and Walsall.
People are being told not to mix outside of their households in private homes or in pubs, bars and restaurants. The 'rule of six' still applies here.
Tier one restrictions
Medium
Areas in tier one are expected to carry on as non-lockdown areas are currently operating.
This means following the 'rule of six', the use of face masks and the 10pm curfew when it comes to socialising and maintaining social distancing.
Including Dudley.
Comments
As our business is in Cannock which is a Walsall postcode does that mean we are tier 2 or is that just Walsall town only?
Adrian from DAX Automation
13/10/2020 09:10