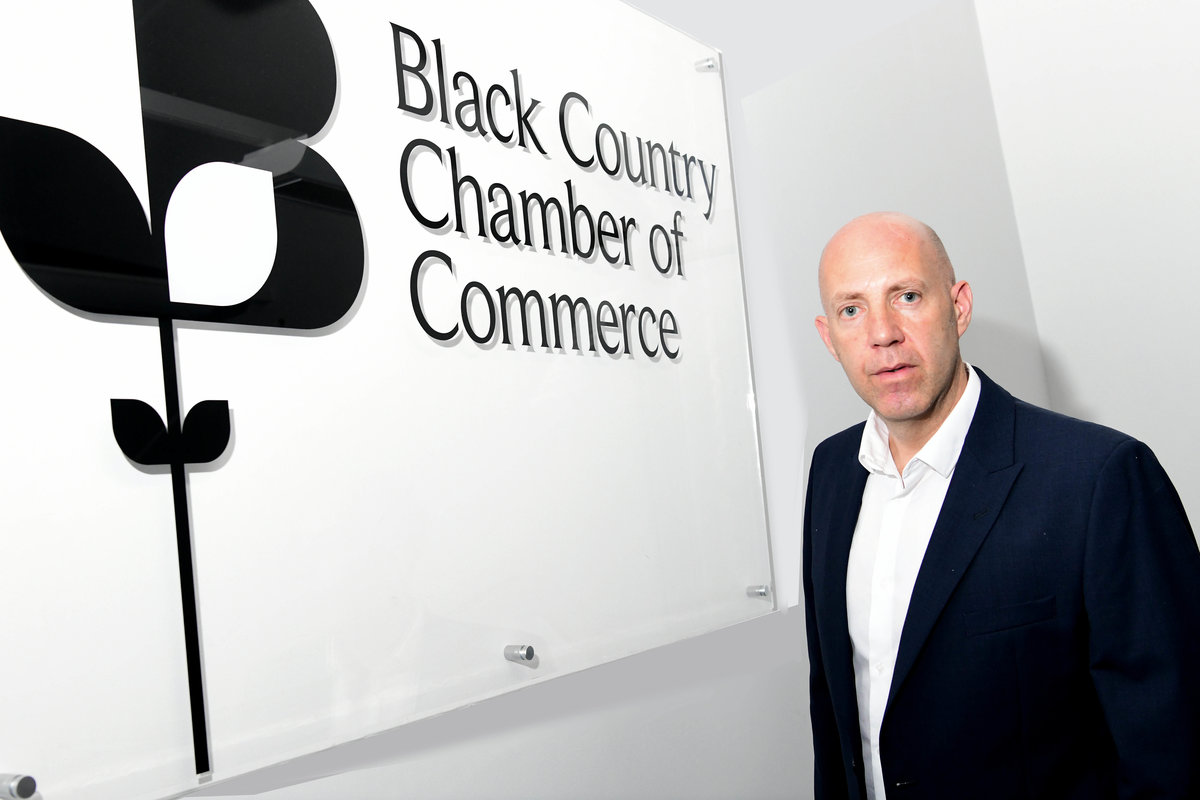 Chamber CEO Comments on Today's Announcement by PM
22 Feb 2021
Published in: Black Country Chamber of Commerce News
---
Chamber CEO Comments on Today's Announcement by PM
---
Chamber CEO Comments on Today's Announcement by PM
The prime minister has today said that England is going to start "reclaiming our freedoms" - with all legal limits on people's social contact set to end by 21st June and details of financial support to be announced in the forthcoming budget.
After schools reopen on the 8th of March, with some outdoor restrictions lifted by 29th March, Boris Johnson said the next step will be to reopen beer gardens and hairdressers in England from 12th April at the earliest.
Setting out his roadmap for easing England's third Covid-19 lockdown, Mr Johnson told MPs that the dates in his four-stage plan were not set in stone and were the earliest possible point at which the restrictions could be lifted.
Corin Crane, Black Country Chamber CEO said, "The PM has now provided details of the long-awaited plan that will frame a significant return to normality in four months.
"This must be a cautious way forward because any emergence from lockdown must be sustainable and not see a return to the stop/start process of previous lockdowns.
"Right now, with vaccination roll out proceeding at pace and rates of infections coming down; we have every reason to be optimistic that the current lockdown has had an effect, but we don't want to have any more setbacks and businesses need clarity and assurance that plans for reopening will be adhered to.
"There are still many sectors who have been largely closed for nearly 12 months and many more businesses have experienced significant disruption to trading conditions and operations.
We will continue to ensure that focus is maintained on supporting all of our members during this period, amplifying their needs and concerns at the highest levels and making sure that the Black Country region remains firmly and resolutely open for business."
Key dates include:
• 12th April at the earliest: Non-essential retail, hairdressers, nail salons, gyms and outdoor areas in hospitality venues (such as beer gardens) set to reopen - along with libraries, museums, zoos and theme parks. Self-contained accommodation will reopen, but people will only be able to stay with members of their household
• 17th May at the earliest: Pubs, restaurants, cinemas, hotels, B&Bs and children's play areas set to open their doors once more, with fans allowed back into sporting events.
Most rules on social contact outdoors will be lifted, while mixing of different households will be allowed indoors.
Up to 30 people will be allowed at weddings, funerals, wakes, receptions and christenings
The easing of restrictions will be done in four stages.
Step four will begin no earlier than 21st June, at which point there will be no legal limits on social contact, enabling nightclubs to reopen and large events to go ahead.
Before proceeding to each stage, data will be assessed to determine whether the following four conditions are being met:
• The vaccine deployment programme is continuing successfully.
• Evidence shows vaccines are sufficiently effective in reducing hospitalisations and deaths in those vaccinated.
• Infection rates do not risk a surge in hospitalisations which would put unsustainable pressure on the NHS.
• The assessment of the risks is not fundamentally changed by new variants.