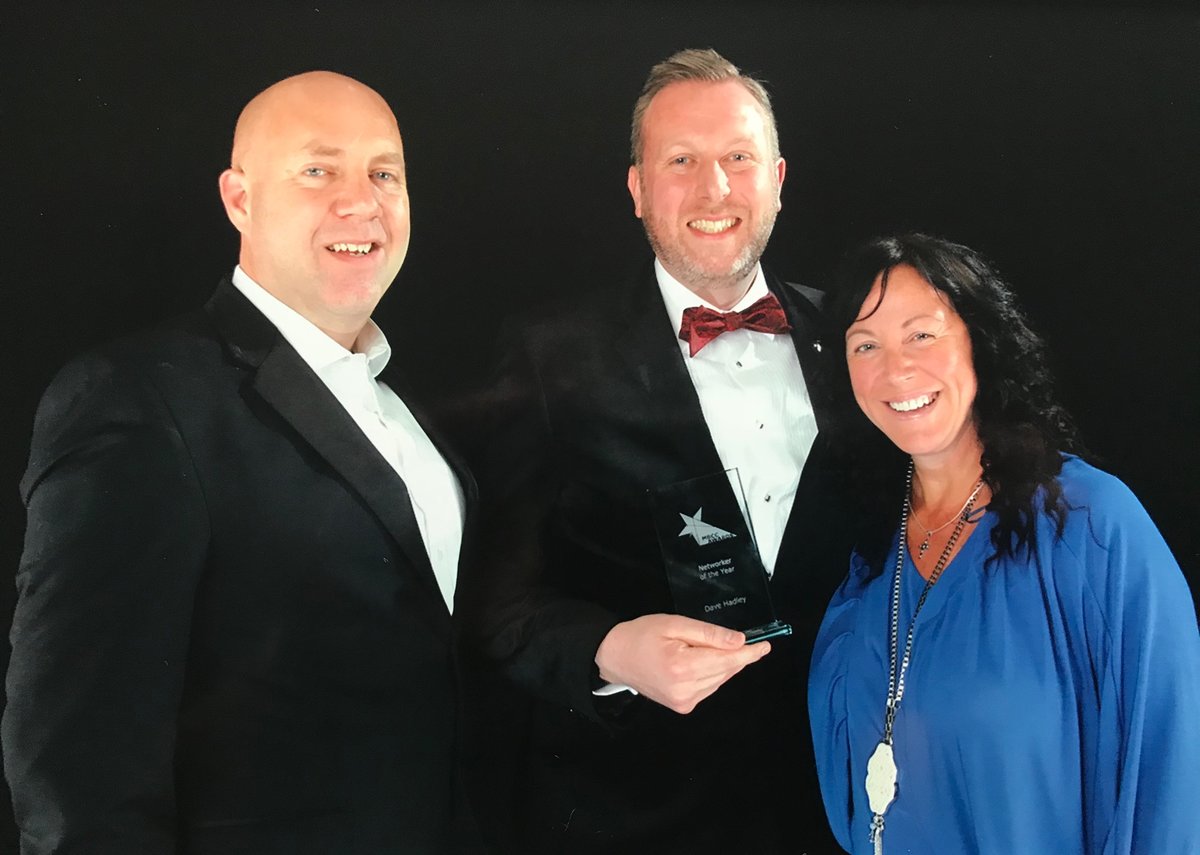 Chamber Director Celebrates Award ........
06 Nov 2018
Published in: Black Country Chamber of Commerce News
---
Chamber Director Picks Up 'Networker Of The Year' Award
---
Black Country Chamber of Commerce Commercial Director, Dave Hadley, is celebrating this week after being crowned, 'Networker of The Year' in the Midlands Business and Community Charity Awards.

The Midlands Business, Community & Charity Awards, a non-profit organisation with the sole purpose of recognising people in the Midlands area, awarded Dave the honour at their star-studded event held on Saturday (3rd November) at the Aston Villa football ground in Birmingham.

Dave said, "I've always considered myself to be a good networker, so to pick up an award for just that is really special.

My approach to networking is to try and look for what you can do for others, rather than just concentrating on 'what's in it for me'? I do genuinely believe what you get back, what you give out - which I think really aligns with the spirit of the MBCC Awards.
The MBCC recognises the unsung heroes in the community and to have shared the stage with such incredible people was real honour".

Corin Crane, Chief Executive of the Black Country Chamber said, "Dave genuinely believes in the power of strong networks to drive business and sales forward. This is a well-deserved prize in a very competitive category so we're incredibly proud of both Dave for winning and MBCC for such a great night"

The mission for MBCC focuses on the people that make a difference in both the business and general community. Celebrating people who go out of their way to help others selflessly without wanting any praise or thanks, the awards provide a platform where local people can be recognised.

Their theme, 'thank you is easy to say', is an important point, reminding people that although someone is being recognised, it is about becoming an inspiring role model for the younger generation or individuals. Recognising and valuing the efforts people can help and encourage others to go the extra mile.

Comments
No comments have been submitted yet.