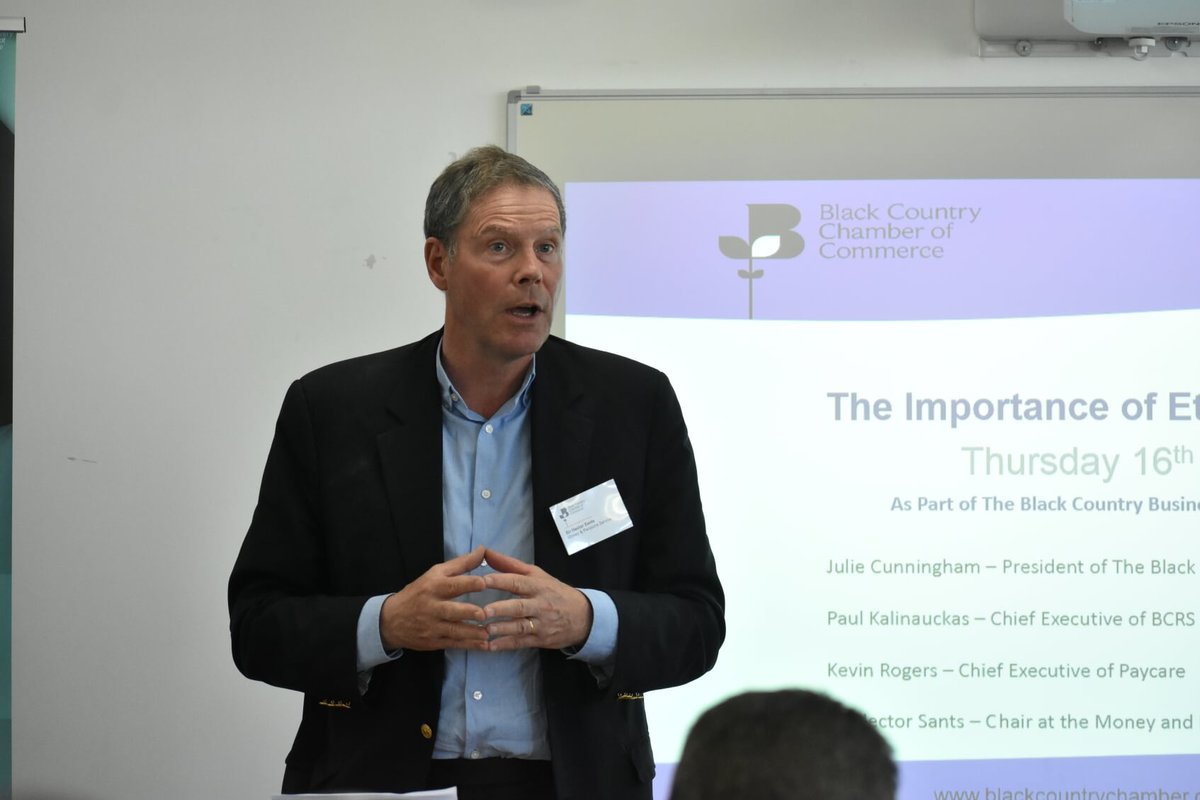 Chamber Joins Forces with Credit Union
22 Jul 2019
Published in: Black Country Chamber of Commerce News
---
Chamber Joins Credit Union
---
Chamber Joins Forces with Credit Union
The Chamber has joined forces with Wolverhampton City Credit Union to provide Chamber employees with access to payroll deduction.
The Chamber team are now able to save and borrow with the credit union direct from their monthly pay, allowed to save up to £30,000, and borrow up to £10,000, at rates of interest from 6.1% to 34.9% APR.
The initiative is part of Chamber President, Julie Cunningham's commitment to ethical finance and financial wellbeing.
Recent studies have revealed that 55 per cent of people in the West Midlands have less than £100 in savings, and money worries can negatively impact people in the workplace, causing stress and anxiety.
The Chamber announced the initiative at its ethical finance event, held during the Black Country Business Festival in May. The event saw local businesses and credit unions come together to hear presentations from organisations such as Paycare, BRCS and Money & Pensions UK.
Chamber President, Julie Cunningham said: "We're delighted to be working with Wolverhampton Credit Union on this fantastic initiative. Ethical finance is an area which I am extremely passionate about, so I'm keen to raise the profile of credit unions in the Black Country.
"It was standing room only at our fantastic event, proving that businesses and the public want to know more about ethical lending and borrowing.
WCCU CEO Rob Shearing, said, "We're so proud to now be working with the Black Country Chamber of Commerce to promote payroll deduction to BCCC employees. It's important that employers include financial health as part of employee wellbeing, as money worries can cause stress and impact negatively on employees' work performance.
"It's not a subject that people feel comfortable discussing at work, but 1 in 4 employees lose sleep due to money worries. Saving in general is low in the West Midlands, with the BBC reporting in 2016 that 55 per cent of people have less than £100 in savings."
Chair of the Money & Pensions Service, Sir Hector Sants, said, "The financial wellbeing challenges we face as a nation are great, but not insurmountable if we work together to make small changes to the ways people manage their money day-to-day.
"If we change people's everyday money habits, we change their financial lives."
Just Finance's Development Worker for the Black Country, Rev Cassius Francis said, "We're excited to be partnering with the Chamber and our four Black Country Credit Unions. Our main aim is to build a movement financial resilience across the Black Country.
"Helping everyone be more aware of the fantastic savings and loans options our Black Country Credit Unions offer is a key part of our work, as people often turn to less ethical options when they are struggling and regular savings helps to prevent getting into debt if the unexpected happens."