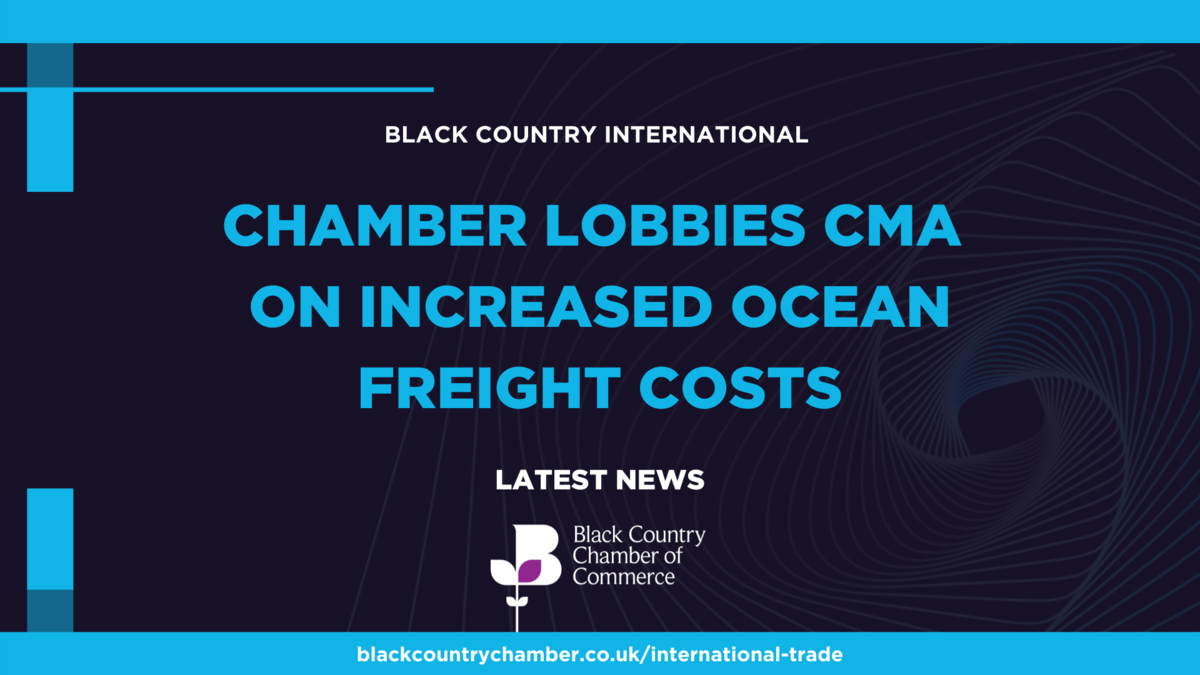 Chamber lobbies CMA on increased ocean freight costs
19 Aug 2021
Published in: Black Country Chamber of Commerce News
---
Competition and Markets Authority urged to consider evidence from Black Country Chamber members on rising price of shipping
---
Alongside increased raw material costs and challenges with exporting, a sharp rise in ocean freights is among the many issues affecting Black Country businesses as they trade internationally in 2021.
The rising cost of shipping has been a frequent source of frustration for businesses in our region in the past two years. Evidence from Black Country Chamber members suggests that the price of shipping goods from North America has doubled in the last year, while ocean freight rates from Asia have quadrupled.
The Chamber has collaborated with the British Chambers of Commerce to prepare a letter to the Competitions and Markets Authority which details the impact of these increased costs on our businesses in our region and across the UK.
The letter calls for the CMA to launch a full investigation into this market's impact on UK businesses and review the qualitative and quantitative evidence collected across the Chamber network.
For more information, please contact our Policy & Campaigns Manager, Jonathon Gray.