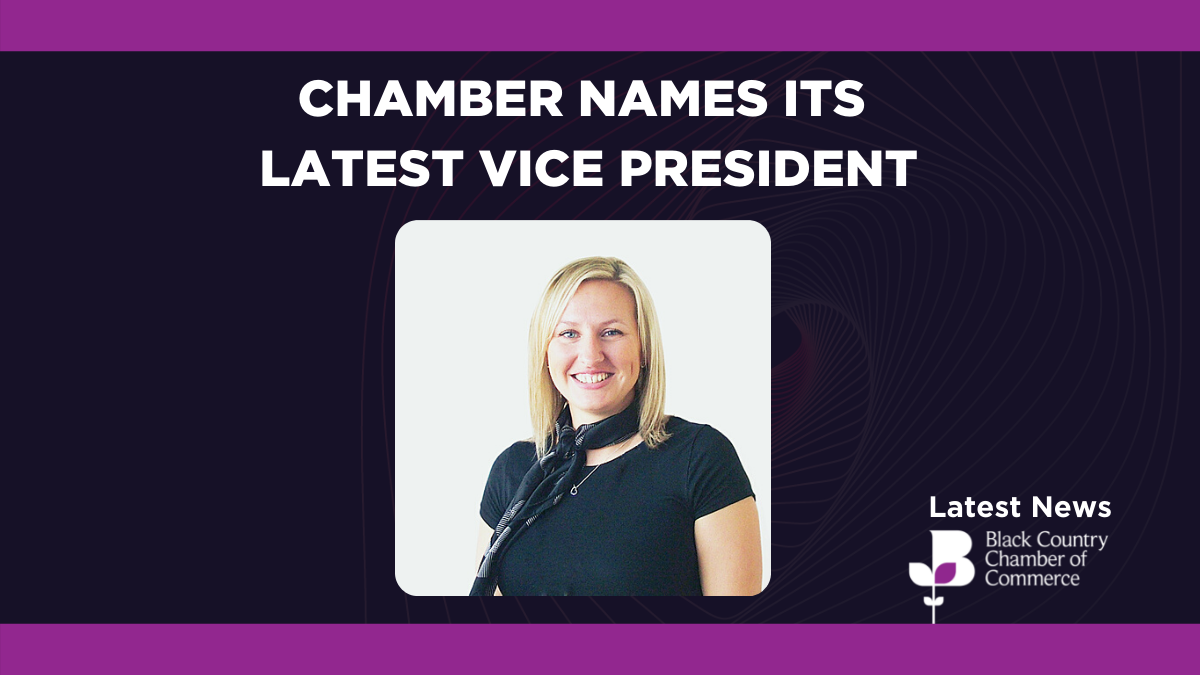 Chamber Names Its Latest Vice President
25 Jun 2021
Published in: Black Country Chamber of Commerce News
---
The Black Country Chamber of Commerce has announced today that Sarah Moorhouse, Operations and Marketing Director of BCRS Business Loans, has become its new Vice President on the Chamber's Board of Directors.
---
Sarah, one of the youngest business leaders to take on the VP role, takes over with immediate effect and will work alongside Chamber President Jude Thompson, currently in his own second year as President of the region's leading business support organisation.

Sarah will take over the role of President later this year in November.
Sarah said, "I am thoroughly delighted and relish the opportunity to be the Vice President at an ambitious organisation that continues to do so much to support the growth and survival of Black Country businesses, along with the wider scope of helping to raise the profile of all the fantastic projects that the Chamber delivers on both a regional and national level.
"My fellow Board members and I all have positive ambitions for the Chamber moving forward, and in this role, as I have done previously as a NED.
"I will help support our fantastic leadership team in their delivery of the strategic objectives that support our members."
Jude Thompson said, "I'm delighted by the elevation of Sarah to Vice President. All of our board members volunteer their time to the Chamber and, as leaders in their own fields, are all highly talented and respected individuals in the Black Country business community who work tirelessly to support the Chamber team on behalf of our members.
"This year has been a tough one for many firms and sectors and the Chamber has worked to ensure that the region is not left behind."