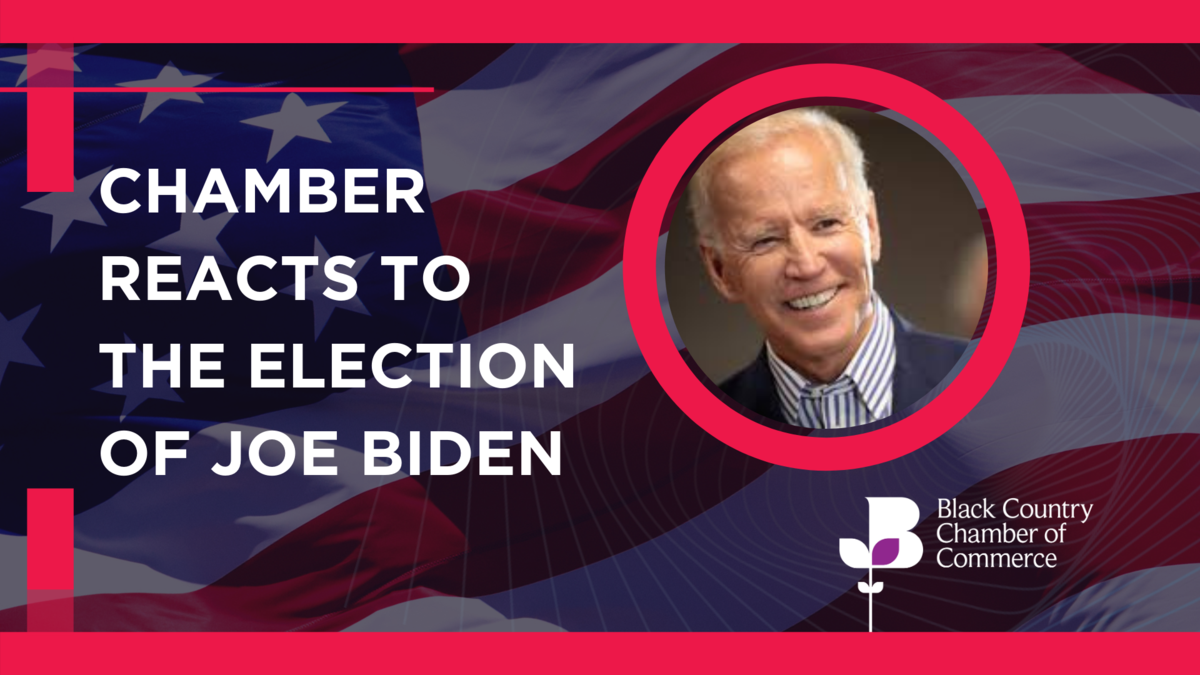 Chamber Reacts to US Election
07 Nov 2020
Published in: Black Country Chamber of Commerce News
---
The Black Country Chamber of Commerce reacts to the election of Joe Biden as President Elect of the US
---
Following one of the most significant elections of recent years, the USA has spoken and Joe Biden is set to become the 46th President in January.
It is anticipated that there will a number of shifts in policy and the leadership role played by the USA, with the next four years being seen as pivotal as the world combats the health impact of COVID-19 and the economic challenges that lie ahead. Significantly for our Black Country region also, is the future trading relationship between our two countries following Brexit.

Commenting on the US Election 2020 results, Corin Crane Chief Executive of the Black Country Chamber said: "The Black Country Chamber congratulates President Elect Biden on his election win. The trade and investment relationship between the US and the UK is thriving thanks to our cohesive economies and the US remains the Black Country region's largest export market where we exported £181m worth of goods and services in 2019/20.

"The Black Country business community is prepared to work with the government to shape a deal that works for all parts of the region and that builds stronger links with businesses here and in the United States."