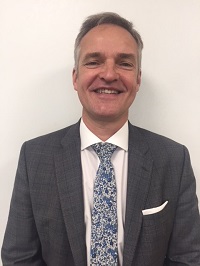 Chance to Meet Cosmetic Surgeon
01 Feb 2018
Published in: Member News
---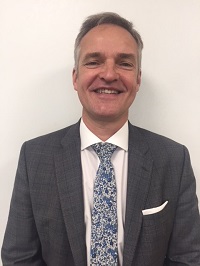 Consultant plastic and cosmetic surgeon Mr Guy Sterne joined the team at Nuffield Health Wolverhampton Hospital recently to increase the provision of the full range of cosmetic services. He will be providing a free advisory evening at the hospital in mid March.
A native of the Midlands, he qualified from Birmingham Medical School in 1988 and went on to undertake his specialist training in plastic surgery. This included two years of research for which he was awarded a Doctorate of Medicine and a Hunterian Professorship from the Royal College of Surgeons. After 15 years with the NHS, Mr Sterne gave up his NHS work to focus purely on the private sector.
---
Choosing cosmetic surgery as a career appealed very much to Mr Sterne's eye for detail, he says, "Being a perfectionist, I enjoy the finesse required for plastic and cosmetic surgery. I like to take time to establish what exactly my patient is looking for and to present a realistic idea of what can be achieved. I very much enjoy surgery and get enormous job satisfaction from a good job well done."
Mr Sterne is fully trained and highly experienced in all plastic and cosmetic procedures and attends regular national meetings to keep on top of the latest advances in surgical techniques. Whilst safety is paramount, minimizing discomfort and enhancing recovery are key considerations. Cosmetic procedures available include breast enlargement, uplift and reduction, facial surgery such as facelifts, endoscopic brow lifts, eyelids and nose reshaping surgery as well as body contouring such as tummy tucks, labial surgery and liposuction.
For a taste of what's available, there are regular free events at the hospital in Tettenhall. On the evening of Tuesday 13th March 2018, there will be a presentation on cosmetic surgery with specialist consultant Mr. Sterne To book for this, or to find out about other patient focused events, please ring 01902 793269.
Comments
No comments have been submitted yet.