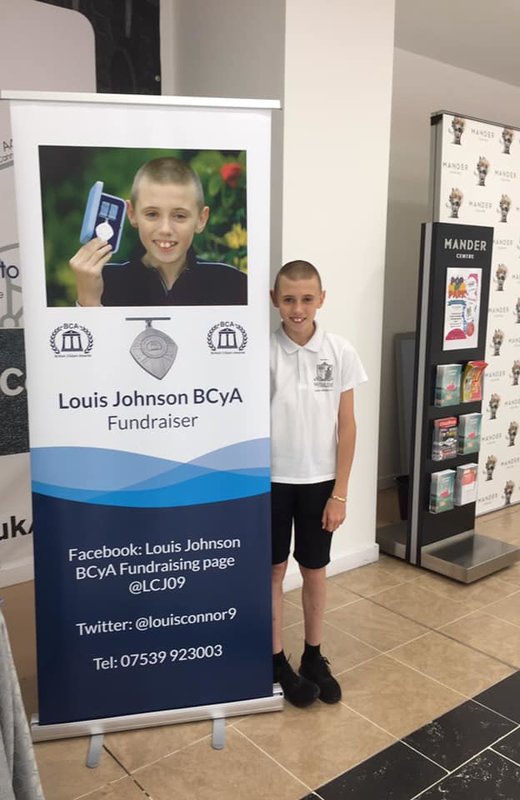 Charity Support
05 Mar 2020
Published in: Member News
---
Mount Supporting Louis Johnson in aid of Birmingham Children's Hospital
---
Following on from our previous charity work with "The Haven" we have decided this year our chosen charity for 2020 will be Birmingham Children's Hospital in conjunction with Louis Johnson BCyA.
"Louis Johnson BCyA"
Louis has raised over £25,000 for various charities and that includes £9,000 for Birmingham Children's Hospital & has won the Express & Star Ambassador award on January 16th 2020.
Louis is only 13 years old and has done charity/fundraising work since he was 5 years old. He has fund-raised for Compton Hospice by doing sponsored memory walks in memory as his Nan who had cancer when Louis was 2 years old and she passed away when he was 9 years old.
"Birmingham Children's Hospital"
Birmingham Children's Hospital is the UK's leader in specialist paediatric care, for children aged 16 and below Birmingham Children's hospital treat for every kind of illness that children obtain.
Along with being rated as 'Outstanding' by the CQC, they are renowned for their cutting edge treatments, complex surgical procedures, research and development.
Why Birmingham Children's Hospital?
Here at The Mount Hotel we strive to help and support many different people in many different circumstances. With the happy & supportive relationship between us here at The Mount & Louis Johnson, we came to the conclusion that we would be more than honoured to support Louis in all that he does for charity not only that but some team members also have close personal ties with Birmingham Children's Hospital so it confirmed our thoughts.
Over our festive period we will be making a donation per person who attends any of our Christmas parties, from this alone we raised over £1200 for "The Haven" last Christmas.
Submitted by Aine from The Mount Hotel Country Manor