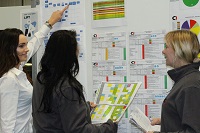 CJ Tool & Mouldings Going for Growth in 2018
17 Apr 2018
Published in: Black Country Chamber of Commerce News
---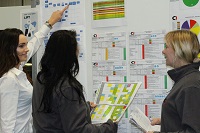 Black Country Chamber of Commerce are celebrating CJ Tool & Mouldings Ltd as their Member of the Week as the plastic injection moulders set their sights on growth in 2018. In recent years, the Stourbridge based company have seen an increase in members of staff and financial turnover, with the business aiming for further growth this year.
With clients throughout the UK and global markets, CJ Tool & Mouldings provide around the clock processes with a customer centred, personal approach, offering a full range of plastic injection moulding services including design, tooling, moulding and assembly. As an organisation, they pride themselves on delivering quality products to meet customer needs, combining innovative products with an experienced and passionate team.
---
Nick Copson, Director at CJ Tool & Mouldings Ltd, commented: "Offering a total solution for our customers, we strive to build lasting partnerships to fully manage customers' design, tooling, moulding and assembly requirements. With a strong focus on quality, service and value, we are a dynamic and growing business, through people, product and partnership.
"This year, CJ Tool & Mouldings have grand ambitions for growth and we are implementing a holistic strategy to ensure we meet our targets, which includes investing in the training and development of our staff and also new equipment to enhance our capacity and processes which defines what they are all about ; people, product, partnership.
"With regards to being a member of the Black Country Chamber, we have found that the regular networking events have been a great asset when it comes to meeting prospective new clients, whilst Graham Croom, our Relationship Manager, has proven to be a valuable source of information. In addition, the Chamber's Management Development Programme has helped us to enhance the management skills of our workforce, which will further serve to enhance the growth ambitions of the company in the future."
Black Country Chamber of Commerce wants to support businesses to grow and succeed, and Member of the Week is an initiative to celebrate the great work that our members are doing and to highlight the success stories in the local area.
If you would like more information about Black Country Chamber of Commerce membership, please contact us on 0330 024 0820 or visit www.blackcountrychamber.co.uk. For more information about CJ Tool & Mouldings Ltd please visit www.cjtoolandmouldings.co.uk.
Comments
No comments have been submitted yet.