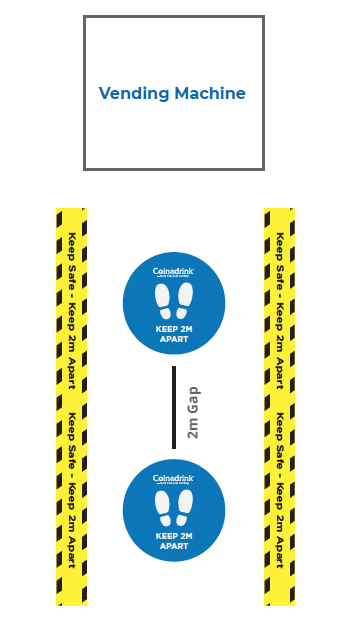 Coinadrink Limited and Refreshment Shop are supplying social distancing accessories for your workplace.
12 May 2020
Published in: Member News
---
As the nation begins to head back to the workplace, Coinadrink are providing social distancing accessories through their online store!
---
Coinadrink Limited is helping to encourage social distancing as many businesses will shortly be heading back to the workplace.
We are now supplying social distancing packs like the one below to all our customers, and non customers are able to purchase their pack from direct from our online store. These packs will help you keep the required 2m distance from colleagues when using your vending machine, in the interest of safety.
As the country takes the first steps to return to a sense of normality, we are playing our part to help keep people safe in their working environment.
Submitted by Alistair from Coinadrink Limited