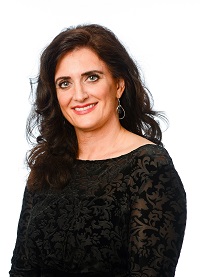 Compton Launches Bold New Strategy to Address Fear and Revolutionise Care Services
11 Apr 2018
Published in: Member News
---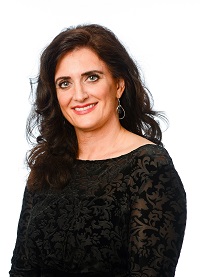 Wolverhampton-based care provider Compton Care, formerly known as Compton Hospice, is today (11th April) launching a new strategy and identity aimed at revolutionising the way in which people with complex and incurable conditions are cared for, after research found that people are fearful of accessing its services.
The charity carried out patient, staff and supporter and sector research which found that a large number of people associate the word "hospice' with being "a place you go to die'. In turn, this negative perception has contributed to people often becoming fearful of accessing care from Compton, as well as healthcare professionals making referrals only in the final weeks or days of a person's life.
---
Moving forward as Compton Care, the organisation's new strategy, which includes a multi-million-pound investment in better coordination of patient care, will aim to ensure the care it provides is accessible to people much earlier and for longer. The move will bolster Compton's service delivery at its sites and in the community for patients and their loved ones across Wolverhampton, the Black Country, Staffordshire and Shropshire.
Claire Marshall, Chief Executive of Compton Care, said: "Our new clinical strategy and brand marks an exciting step for Compton - one that continues to put the patient at the heart of care delivery. Our research with patients, families and supporters highlighted key challenges surrounding access to hospice care - namely fear about who we are and what being referred to us means.
"We're on a mission to remove this fear and break down barriers to service access to ensure more patients get referred to us earlier, so we can treat them sooner and help them live better lives."
The new strategy, which includes a £2.5m investment into its Care Coordination Centre - supported by £1.5m of funding from ex-Goodyear workers, is focused on ensuring that patients are referred into its care earlier on, allowing for better complex condition management and improved quality of life. Compton will achieve this by better integrating its own services, while adopting a partnership approach with the healthcare economy and third sector to ensure that the patient is always at the centre of delivery.
In-line with the new strategy Compton is also revealing its new name as Compton Care - a new identity to reflect its changing approach and future direction. It is one of the UK's first to remove "hospice' completely from its identity, with the aim of removing fear, challenging misconceptions and ensuring more patients and their relatives get the care needed to live better lives, earlier on.
Compton, launched more than 35 years ago, has supported almost 16,000 patients since 2000 alone.
For more information, visit: http://www.comptoncare.org.uk.
Comments
No comments have been submitted yet.