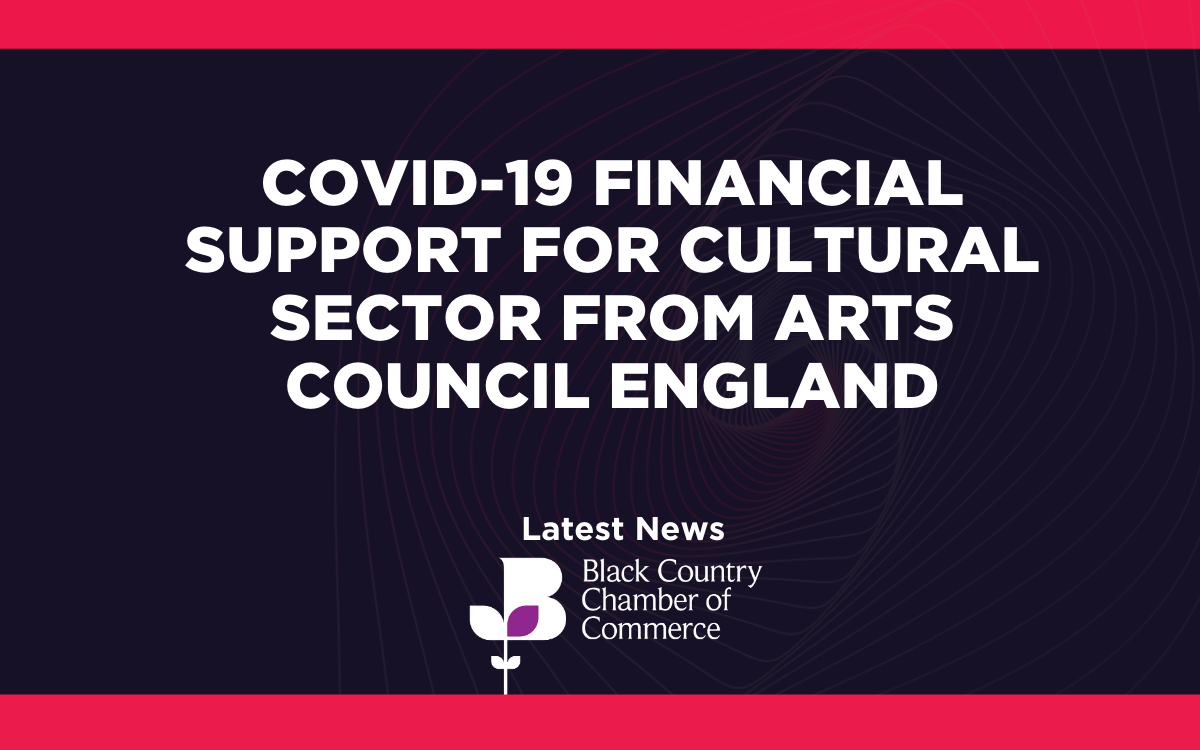 COVID-19 ACE ANNOUNCES SUPPORT FOR CULTURAL SECTOR
24 Mar 2020
Published in: Black Country Chamber of Commerce News
---
Arts Council England announces £160m new financial support
---
Arts Council England have today announced new financial support for cultural organisations and freelancers totalling £160m.
These emergency funding streams will be open to applications soon and more details can be found here.
The new schemes include:
Funding for National Portfolio Organisations (NPOs)
£90 million will be made available to NPOs with the intention that organisations will use this funding to reboot their creative work, but also understand it may be required to alleviate financial pressures on NPOs.
Read More Here.
Funding for organisations outside of the National Portfolio
£50 million will be made available to organisations that are not in receipt of regular funding from the Arts Council. Organisations who have applied to National Lottery Project Grants are welcome to apply for this support.
Read More Here.
Funding for individuals
£20 million of financial support available to individuals (artists, creative practitioners and freelancers), so they can better sustain themselves, and their work, in the coming months.
Read More Here.