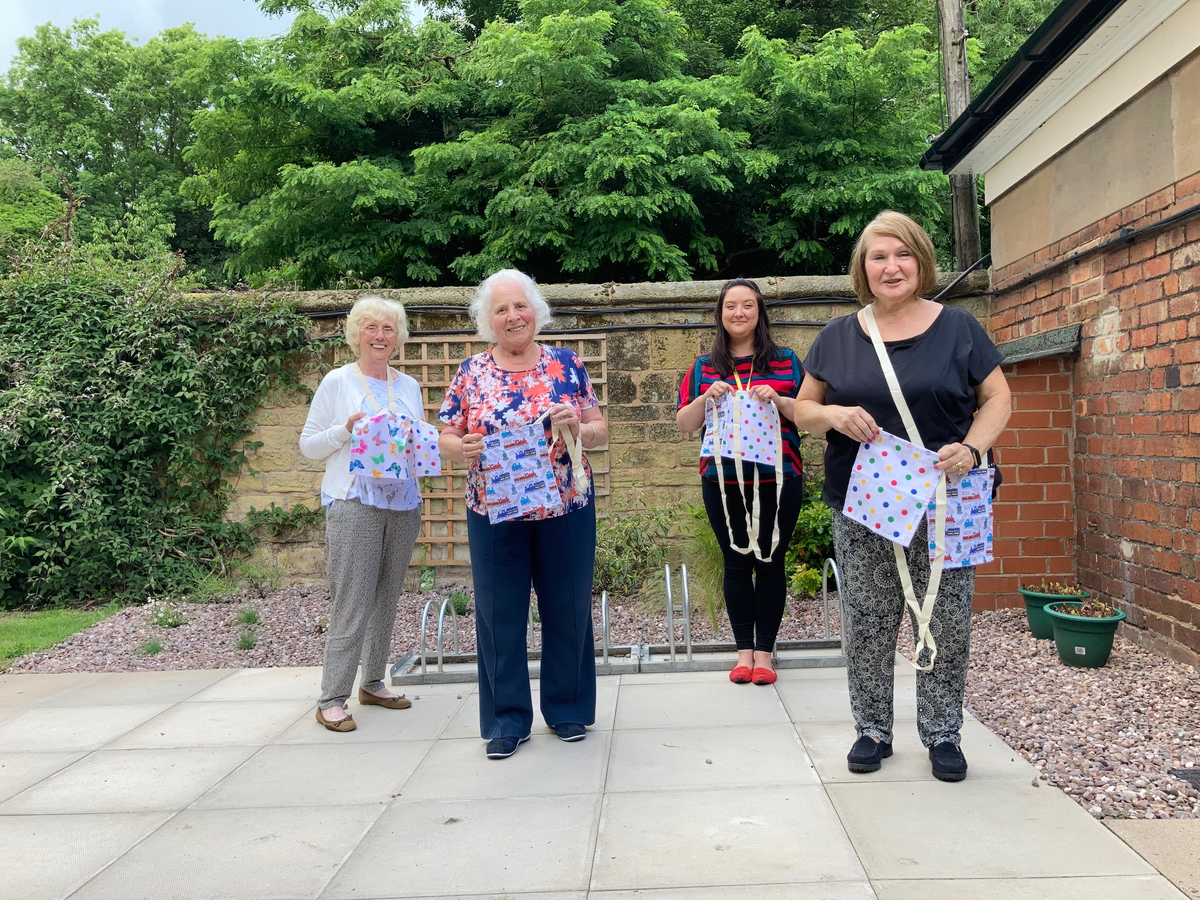 Crafting for Compton with SI Wolverhampton
21 Jul 2021
Published in: Member News
---
The Soroptimist Craft Group are proud supporters of Compton Care
---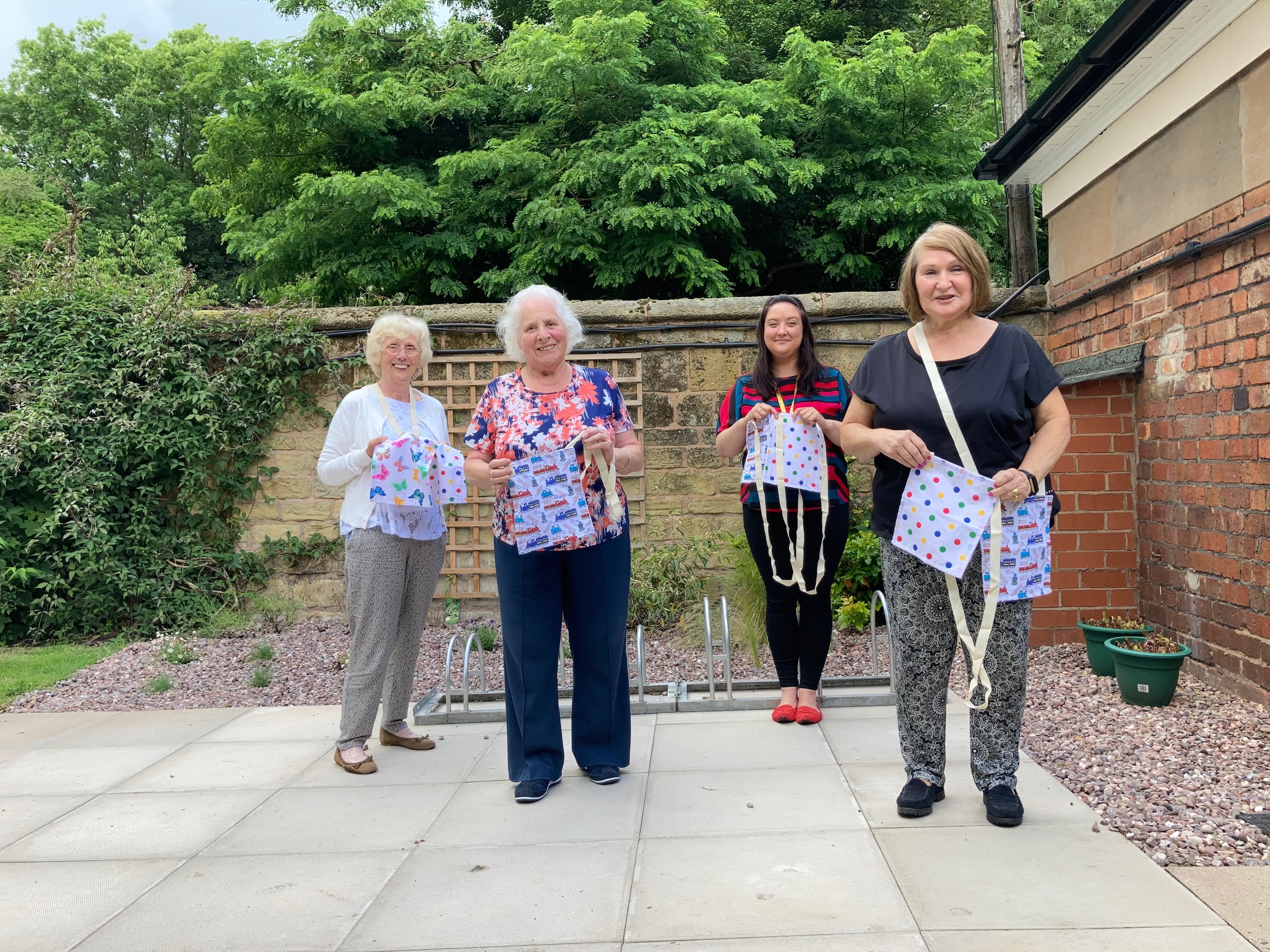 L-R: Anne Barclay, Renee White, Louise Bloomfield (Compton Care) and Maureen Staddon
Meet Anne, Renee and Maureen!
These three lovely ladies are part of the craft group at Soroptimist International of Wolverhampton. Established over 80 years ago, the Wolverhampton branch of the global volunteer movement has around 34 members in total. The craft group started approximately six years ago, and have been proud supporters of Compton from the very beginning.
Did you know?
The word 'Soroptimist' is a combination of the Latin words 'soror' (sister) and 'optima' (best). Soroptimists transform the lives and status of women and girls through education, empowerment and enabling opportunities.
Anne's close friend Mary Wilmot was cared for at Compton Hall back in 2016. After she passed away, Anne wanted to do something in her memory which would also benefit other Compton patients and help the clinical teams who looked after her. And so the idea of creating hand-made syringe driver bags was born.
Syringe drivers are battery-powered pumps which are used to deliver medication at set times over a 24-hour period, and are used for managing symptoms at any stage of illness. The drivers are usually carried in bags so that patients can continue with their usual routines and get on with life, without drawing attention to the device.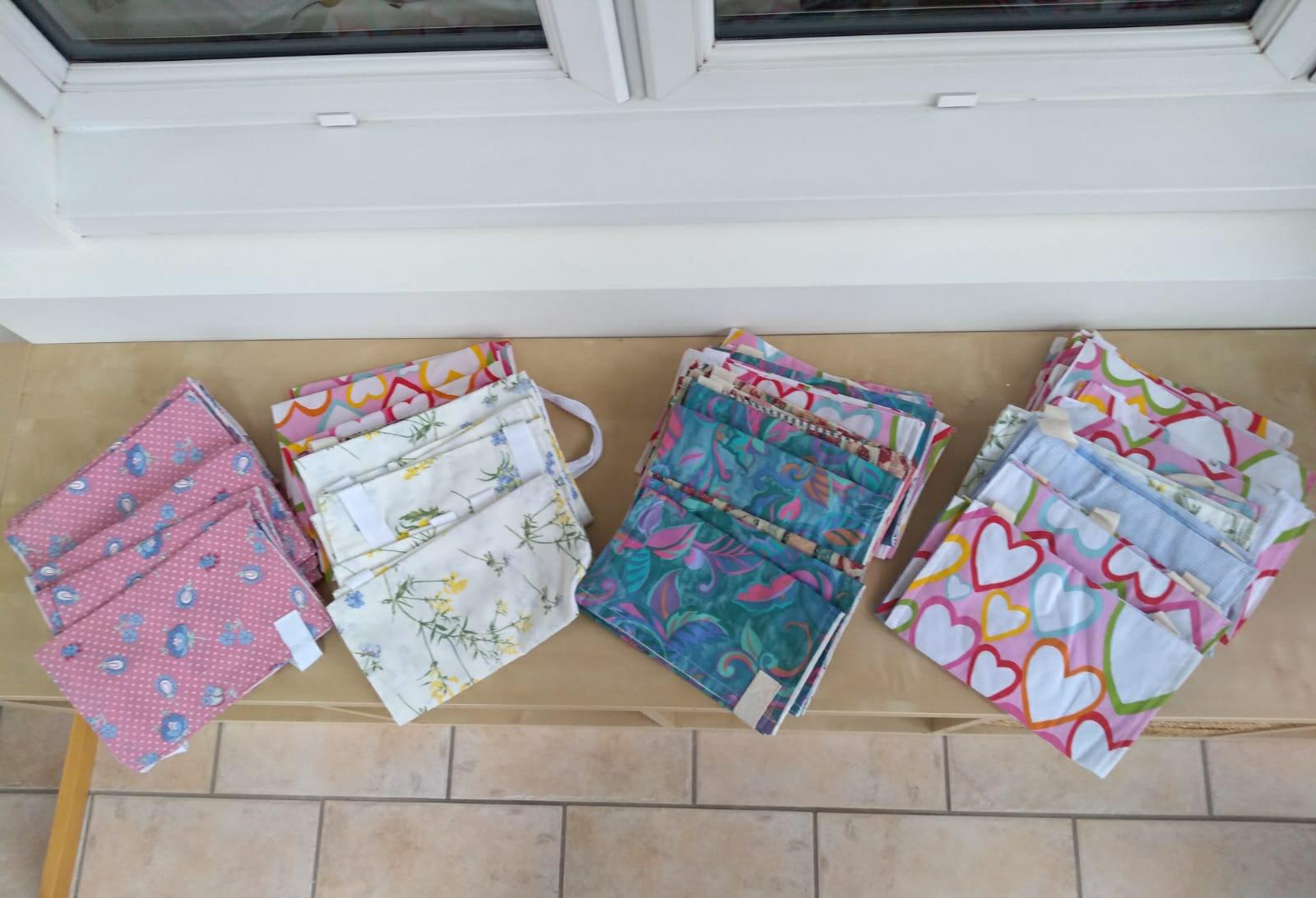 The craft group make approximately 100 to 150 syringe driver bags a year, and have donated over 500 of them to Compton! The fabric they use is often donated, and the group make the bags in a variety of patterns to reflect the diversity of those using them.
Jenny Warren, Clinical Lead for Inpatient and Living Well Services, said, "The syringe driver bags have been fantastic! They are beautifully sewn and are always bright, cheerful colours. They also help us to keep the syringe driver pumps safe and secure. We're really grateful to Anne and the rest of the group for all their kind efforts with making the bags for us over the years."
But the creativity doesn't stop there. The ladies also turned their hand to a bit of knitting – teddy bear knitting, to be precise! 'Trauma Teddies' are often given to those who have witnessed a tragic event or are going through something particularly difficult. When the pandemic hit in March 2020, the in-person bereavement counselling sessions for the children and young people who receive support from Compton stopped abruptly, and these very special bears made by the craft group came to the rescue.
Louise Bloomfield, Children and Young People's Bereavement Therapist at Compton, selected a teddy for each child – based on their favourite colours, since they were all unique – and sent them through the post as a surprise. While the bereavement sessions continued virtually, the teddies gave the children some much-needed comfort, and Louise received emails with smiley photos, letting her know what names they had chosen for their new friends.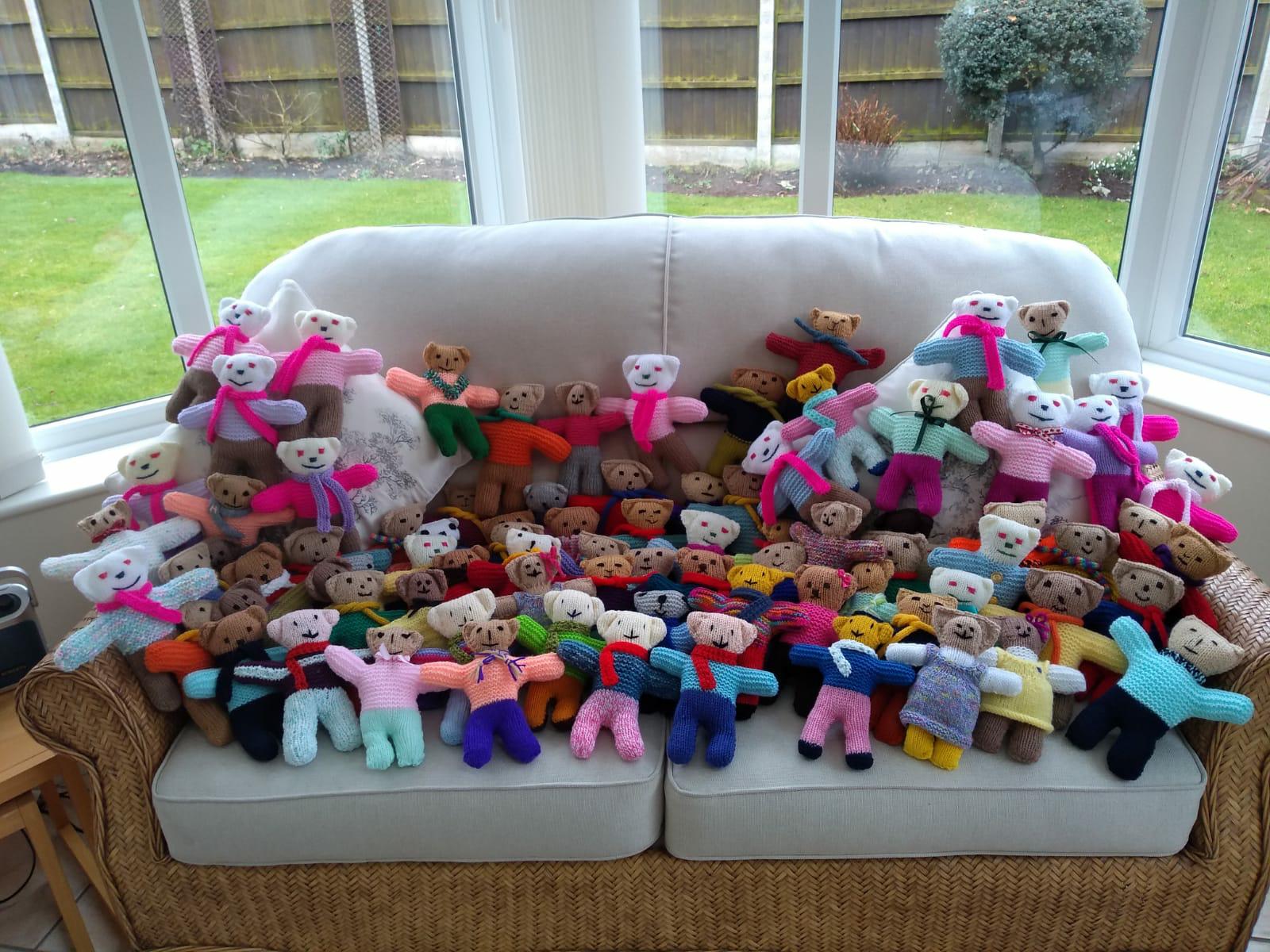 The Trauma Teddies were also very well received by patients staying on the Inpatient Unit during the pandemic, who gave them plenty of cuddles. Clinical teams were offered the teddies too and were able to give them a little squeeze after a difficult shift, telling them all about it before leaving the day behind with the bear and going home to their families.
We are so lucky to have so many fantastic supporters like the Soroptimist Craft Group. These simple acts of kindness have such a positive impact on both our service users and staff, and are truly life changing for many of our patients. Thank you!

Submitted by Grace from Compton Care