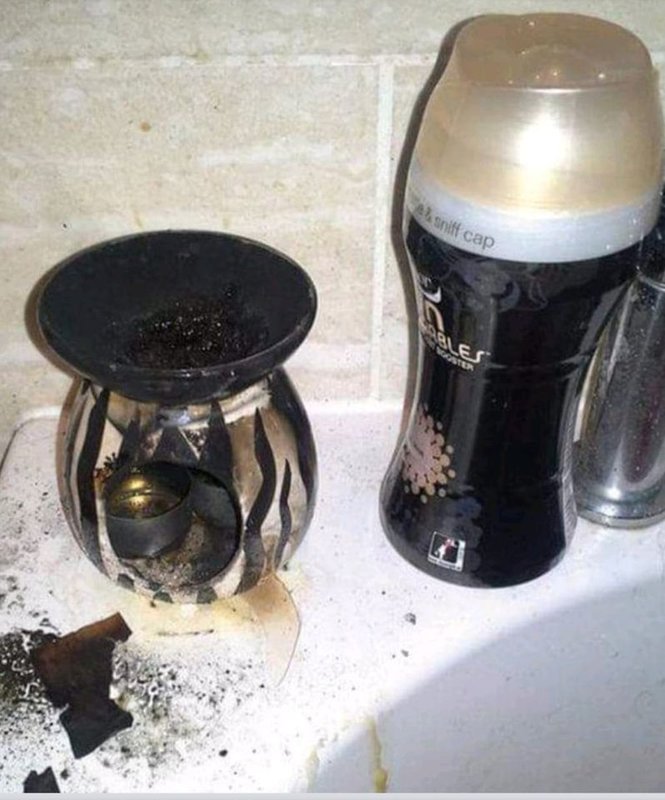 DANGERS of burning fabric softeners, such as Unstoppables
22 Mar 2021
Published in: Member News
---
We first submitted this article on our Facebook page in 2016 and reached 6.5 million views
---
We first posted this in 2016, I thought we would post it again because it is still happening.
Warning to all the home scent lovers that burn scented oils and candles. Following a you tube/Facebook craze of burning fabric softener/flakes/balls in an aromatherapy or oil burner, a woman triggered a blaze this week in Yardley. She dialled 999 but fortunately, she managed to extinguish the fire before fire crew arrived. It is concerning that the next person to attempt burning fabric softer balls/flakes, as in the video, may not be so lucky! Clearly, this product is not intended to be burnt.
Always use candles, oils and fragrances that are recommended and NEVER leave burners or candles unattended. Make sure that you put out naked flames especially when leaving the house or going to bed, double checking that the flame has completely gone out. Ideally a spoon or another non-flammable object should to used to put the flame out, as the traditional method of blowing on them can cause sparks to fly and catch fire.
Be sure to use an heat resistant holder/burner on a flat surface and out of the way of children. Tea lights can burn through plastic surfaces such as the TV or bath. Make sure to keep burners, candles and incense sticks away from materials that may catch fire such as curtains, furniture, clothes and hair.
Candles, burners etc., can be a very welcome addition to any room adding ambiance, warmth and aroma. However, candles are a naked flame and are one of the biggest causes of fire within the home so always be fire aware and use them safely.
Fire kills not only in the home but also the workplace. For all your fire safety and first aid needs please visit our website: www.firstpointfire.co.uk where we will be happy to advise you on the services we offer and provide you with any information that you may require.

Submitted by Colin from First Point Fire & Safety Ltd