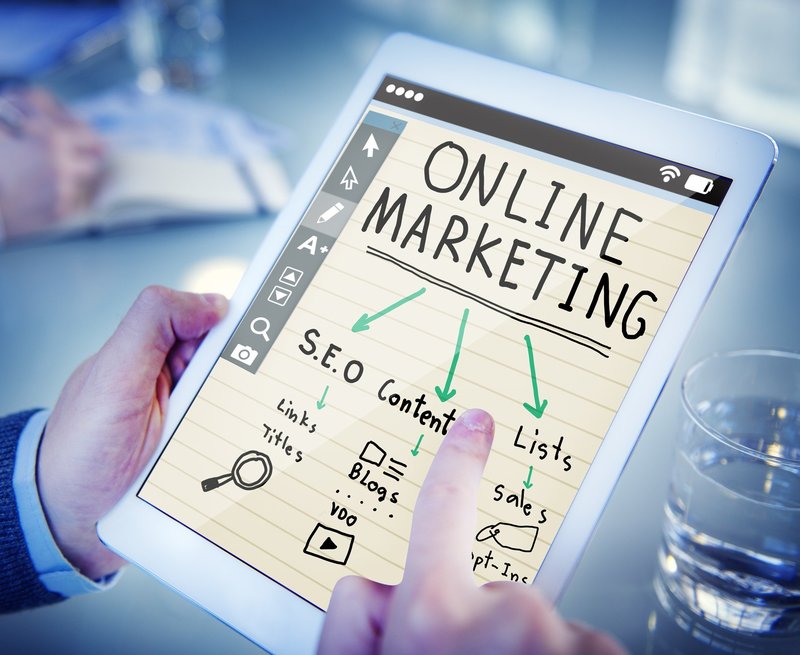 Digital Marketing for Beginners: Ways to drive traffic and get sales / leads
23 Feb 2022
Published in: Blog
---
SEO, social media marketing, email marketing, PPC advertising. Where do you start and how do you use these to get more traffic to your website? We're going to look at things to try if you are first starting out.
---
SEO, social media marketing, email marketing, PPC advertising. Where do you start and how do you use these to get more traffic to your website? We're going to look at things to try if you are first starting out.
Blogging / SEO
This kind of content can work well if you have an existing and loyal audience. But for most of us that precisely want to get more traffic, leads-in, and sales we need to intentionally target problems that your target audience wants to solve. In the world of blogging, this whole process can be summed up as a technique called keyword investigate So what does that mean?
What do you think potential customers might be searching for in Google? Probably things that are very real problems which they need solutions for. So for example someone looking to invest will look at terms like 'How to invest in property', 'How do I buy a property to rent?' By ranking in Google for something like "how to invest in property, " you're now captivating potential purchasers with deep pockets and they likely have intent to buy. The best thing about blogging for SEO is that once you rank, you'll be get free, coherent and passive congestion from Google.
Video Content
This is becoming THE way to communicate to your potential customers. . YouTube is the second most inspected search engine. Video carousels virtually by double in Google's search results the last few years. Underneath ads on a Google search results what do you think is next? Its YouTube results...and who owns YouTube? Google!
When people go to video search engines like YouTube, they're looking to find answers to their questions. For example, if you bought a so-called "new" iPhone, you are able to sought for "iPhone X unboxing" and see if all of the contents are in the box.
Video is not only used on YouTube. Social media is a great channel for this medium also. Going onto that topic...
Social Media Marketing
Used by most businesses owners in some capacity however we always recommended to focus on just one social media channel direct when you're just starting out. It takes time to build a following.
What you're looking for is loyal and engaged following. When you dip your toes into every possible social media network out there, your attention gets partitioned and the results get diluted.
That leads us into the second tip, which is to go where your target audience is and cater to the platform. If you have to choose one social network, it's not about choosing the one with the most active users. It's all about understanding the public that's there and if you can serve the reason for them being there.
You really need to think about why someone is logging into the specific social media system. For example, parties usually go to YouTube to learn how to do something, or to be entertained. However something like Facebook is different. Have you ever logged onto Facebook, hoping that you would watch an unboxing lesson? Or better yet, have you ever opened your Facebook app hoping you would find a limited time offer that's 97% off, simply for the next 37 times? Probably not.
People don't check Facebook with credit card in hand. People like and share things that are helpful, interesting, scandalising or funny. Follow suit.
Paid Ads
When it comes to paid ads, the first thing we say is to test, test and test some more. There's no point just using all your budget in one channel once and then saying it never worked. Instead, think about the ABCs of paid advertising.
A is for audience - who are you targeting?
B is for budget - how much do you have to spend to reach the audience?
C is for commerciality - is your offer viable to those customers?
Email Marketing
If you've ever looked into email marketing, then you've probably heard experts claiming that "email is king', well that's because 'data is queen'...both go hand in hand.
Yes it has one of the best returns as sending out communications is very cheap…but there's one snag…you need traffic and data to send the emails to. Plus they need to be opted in to receive emails. Email is a great way to build relationships with your customers.
Focus on building your email database from day one. It's important and you are able to as well collect emails from interested people from the beginning, even if it's not a substantial list. But be realistic with your goals and see how it can serve your business.
Digital D is here to help your business thrive in the online world. Contact us today and arrange your FREE 1-hour consultation and let's grow your business together.

Submitted by Gurpreet from Digital D Ltd
Comments
Please feel free to get in touch if you have any questions about your business online. Doesn't have to be 60 mins!
Gurpreet from Digital D Ltd
28/02/2022 11:37