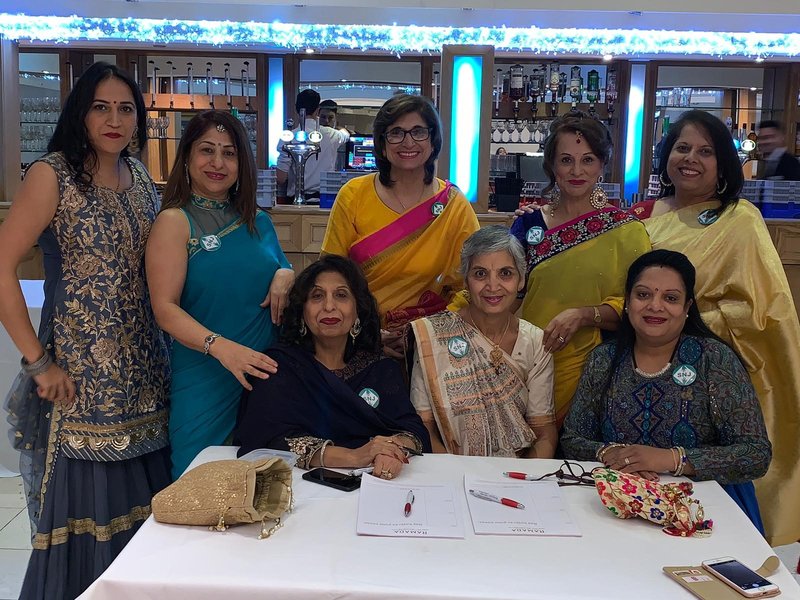 DIWALI EVENT AT RAMADA RESORT PARK HALL HOTEL RAISES £10,000 FOR THOSE IN NEED
13 Nov 2019
Published in: Member News
---
More than 500 people of all nationalities and faiths joined in Diwali celebrations at the Ramada Resort Park Hall in Wolverhampton, raising an incredible £10,000 for a local Wolverhampton charity.
---
The event was in support of SNJ, which stands for Success and Joy and included a three-course Diwali meal, fireworks, a live singer and Bollywood music, as well as a raffle, where the hotel donated overnight stays and spa days as prizes.
Founded by Wolverhampton resident, Neena Julka in 2004, SNJ provides charitable support for people in India, Wolverhampton and Walsall covering three areas housing, education and health.
In India, this includes providing life-saving insulin, building shelters and improving access to education, as well as specialist support for leprosy colonies across the subcontinent. The charity also provides much-needed support to homeless communities in Wolverhampton and Walsall, supporting shelter programmes and arranging regular food donations.
Neena Julka, managing director of SNJ, said: "We're entirely reliant on donations for the work that we do in India and locally, so fundraising events like this are incredibly important. We're proud to say that we are a zero-administration charity, so all the money raised goes directly to helping the people that need it most, with our volunteers self-funding their support.
"The Ramada Resort Park Hall Hotel has been a long-term supporter of SNJ, providing donations, hosting fundraising events and in the case of Amit Bir, owner of the Ramada Park Hall Hotel, Angela Bir's son, taking time out to distribute blankets in leper colonies alongside other volunteers.
Neena continued: "This latest event was a huge success, raising an incredible £10,000 including a £5,000 donation from Angela Bir and a further £2,000 of individual donations"
Thanks to donations received on the day, SNJ is set to more than double the number of people, it supports with life-saving insulin and is undertaking a major campaign to improve accommodation in leprosy colonies throughout India, as well as continuing its support for weekly food kitchens in Wolverhampton and Walsall.
Angela Bir, the owner of the Ramada Resort Park Hall hotel, said: "We've been a long-term supporter of SNJ, the work that they do both in India and here in Wolverhampton and Walsall is incredible. It was a pleasure to host the charity's Diwali event and we look forward to continuing our support with more events and fundraisers over the coming year. I would urge anyone who is touched by the work that they do to get involved and donate all that they can whether that be time or money."
To find out more about SNJ and how to support visit www.snjcharitabletrust.org
To discuss hosting a charitable or another event at the Ramada Resort Park Hall Hotel visit www.ramadaparkhall.co.uk, call 01902 349549, or email sales@ramadawolverhampton.com
Submitted by Dion from Ramada Park Hall Hotel & Spa