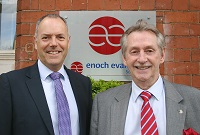 Dixon Wilton Announces Retirement
30 Apr 2018
Published in: Member News
---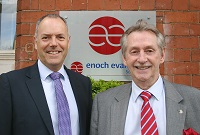 Following a long career in the legal profession and with Enoch Evans LLP, Dixon Wilton has announced his retirement from the firm.
Dix qualified as a Solicitor in 1978 and joined Enoch Evans LLP in October 2013 when the firm merged with Addison O'Hare Solicitors where he held the position of Senior Partner.
---
Dix said, "I have most certainly enjoyed my time with Enoch Evans LLP, from the days of the merger to where we are now. It has been exciting to be part of Enoch Evans LLP's expansion. I am looking forward to retiring, but will miss the team at Enoch Evans LLP and most certainly our clients.'
Managing Partner, David Evans said, "Dix has been an invaluable member of the Enoch Evans LLP team; he has provided great team support throughout his time with us and as a mentor to the younger lawyers. On behalf of our clients we wish Dix all the best in his retirement and the Firm would publicly like to thank Dix for his service and dedication to serving our clients and for having an active involvement in helping Enoch Evans LLP to grow.'
In addition to Dix's service to Enoch Evans LLP, he is also a member of the Walsall Rotary Club in which he will continue to have an active involvement.
Please contact Enoch Evans LLP on (01922) 720333, ee@enoch-evans.co.uk or visit their website at www.enoch-evans.co.uk for more information.