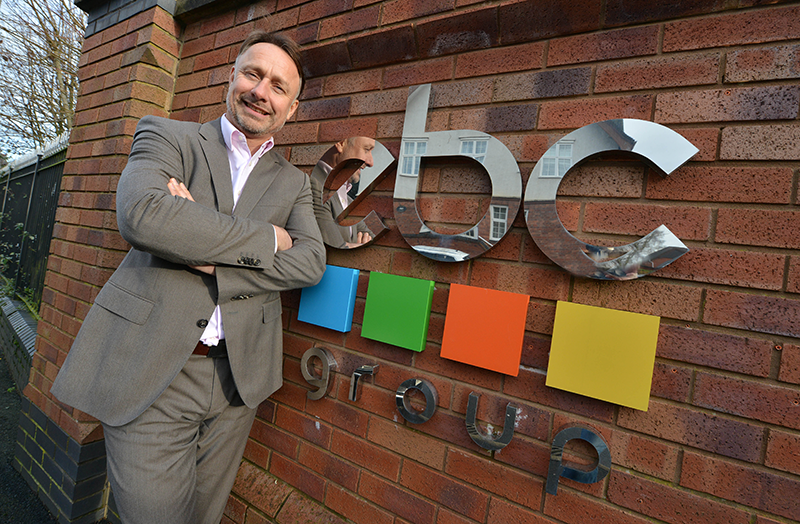 EBC Group 30 for 30 Challenge
09 Jan 2019
Published in: Member News
---
EBC Group prepare to celebrate their 30th anniversary with a year of fundraising and events
---
Leading Managed Service Provider EBC Group is preparing for a busy year, as they celebrate their 30th anniversary with a year of fundraising activities and events.
As part of this momentous milestone EBC Group is aiming to raise £30,000 for their chosen charities as part of their '30 for 30' campaign, which will see EBC Group employees partake in a range fundraising activities throughout the year.
EBC Group, which was established in 1989 by Group Managing Director Richard Lane, is now one of the UK's leading providers of Managed IT and Technology, having originally began as a small fax and printer business. Realising the on-set of Internet based technology Richard has evolved the business through its 30 year history which now encompasses a range of services, including Managed IT, Telephony and connectivity, Managed Print and Document Management.
2019 will be an action packed year for Richard and the EBC Group team, with a host of events planned, including a Charity Race Day and Golf Day, as well as Richard participating in a gruelling 9 day Amazon Survival Experience for Midlands Air Ambulance Charity.
Group Managing Director Richard Lane comments 'Reaching our 30th year is a fantastic achievement, and one I am deeply proud of. 2019 is certainly going to be a year to remember, with some great events already planned for our employees, clients and suppliers. Giving back to the community is something EBC Group holds at the heart of the business, whether that's via fundraising, or via sponsorship of local organisations, and our 30th year is fantastic way to celebrate this'.
To donate, or see what EBC Group have planned please visit www.ecbcgroup.co.uk/ebc-30
Submitted by Louisa from EBC Group (UK) Ltd