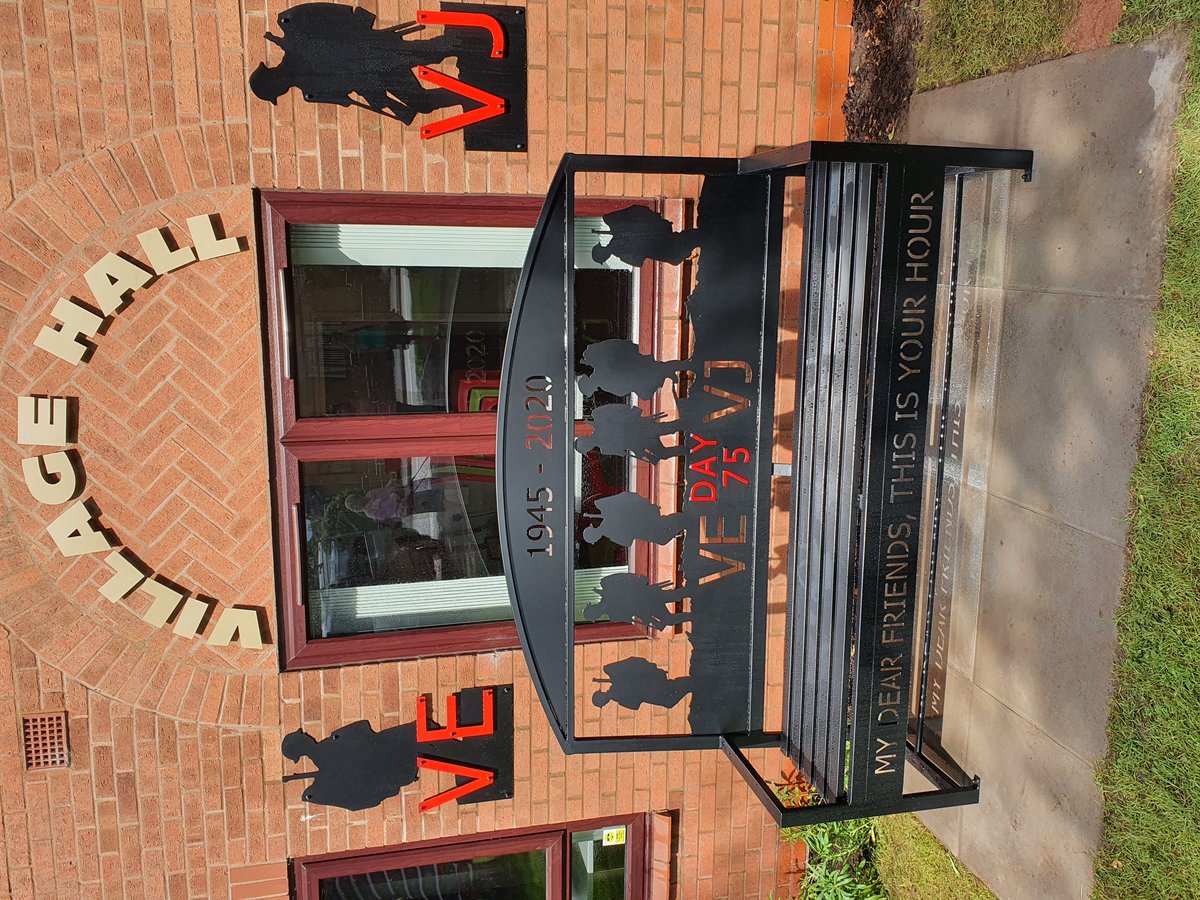 Edward Howell Helps Residents Remember
29 Jul 2020
Published in: Member News
---
Edward Howell Helps Residents Remember
---
Edward Howell Helps Residents Remember
A local galvanizing firm has pledged its support to a commemorative project which has seen the creation of a lasting legacy in memory of those involved in World War Two. Wednesfield-based Edward Howell Galvanizers, part of Wedge Group Galvanizing Ltd, was asked by metal fabrication specialists James Metal Design to galvanize a special memorial bench which had been designed and produced for a local residents' group.
Residents of Mavesyn Ridware in Staffordshire commissioned the bench and accompanying wall art as part of community-wide celebrations of this year's VE Day, and as a way of providing a focus point and place of quiet reflection for individuals and their families.
Lee James, Director of James Metal Design based in Cannock Chase, commented: "This has been a wonderful project to be involved with and I'm sure will help future generations understand and acknowledge the great courage shown by those men and women who fought in the Second World War.
"Galvanizing is a far superior choice of finish than any other due not only to its aesthetic qualities, but the fact that it lasts a lot longer with much less maintenance. I've worked with the team at Edward Howell ever since my company started up three years ago, and always receive the very highest standard of service – with this latest project testament to their utmost professionalism."
Jim Lindsay, Sales Manager at Edward Howell Galvanizers, said: "Lee has done such a fantastic job capturing the very essence of World War Two and the significance of VE Day within his work, and the final pieces are such a striking way for everyone in the village to pay their respects now and for many years to come."
Wedge Group Galvanizing Ltd is the largest hot-dip galvanizing organisation in the UK with a history dating back over 150 years and 14 plants placed across the country.
For further information please contact Wedge Group Galvanizing on 01902 630311 or visit www.wedge-galv.co.uk.